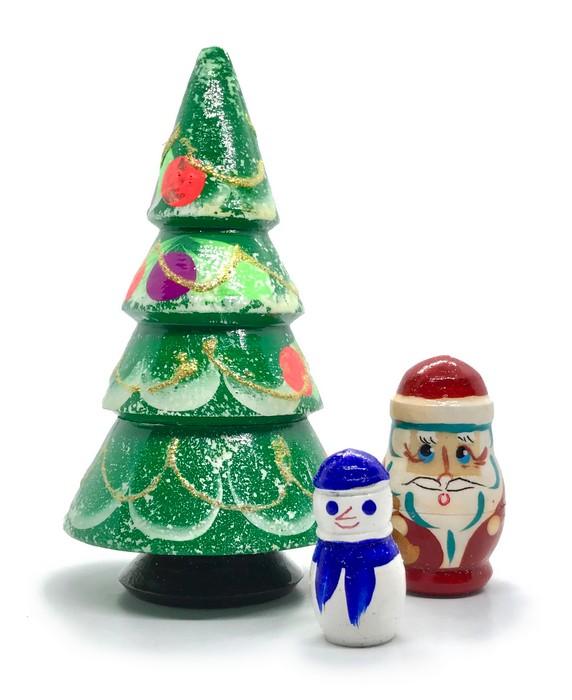 3 Piece Christmas Nesting Toy - 4.25 inch
This 3 piece wooden nesting doll set starts with the smallest piece being a snowman, then a Christmas decorated doll, and the biggest piece is a Christmas tree decorated with glitter. Pieces measure between approx. 1" and 4.25" tall.
Hand Painted Wood
3 pieces
Not suitable for children 3 years old and younger.