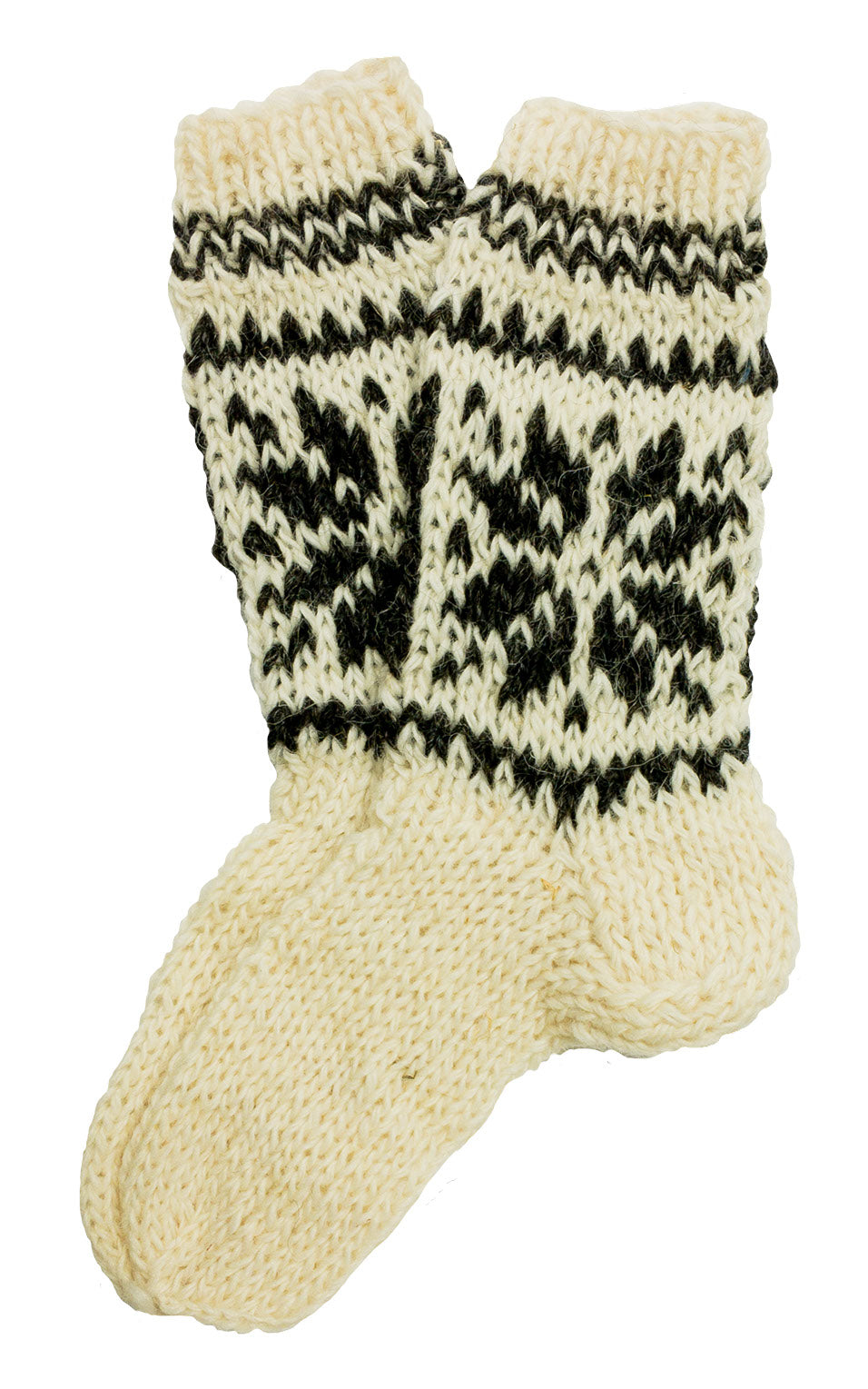 Adult Highlander Wool Socks - Edelweiss, Cream
Your feet don't need to be cold any longer during long winter months. Just put on a pair of these traditional wool socks straight from the cold mountains of Poland and they're bound to warm you up. Cream sock with gray accents have an Edelweiss flower motif.
Adult size
Fits approx. women's shoe size 7 - 10
Made in Poland
Please note: The Highlander Socks may appear slightly different than pictured. The style of the pattern may vary in either gray or cream colorings as they are all hand-crafted. Please allow us to make the selection for you.