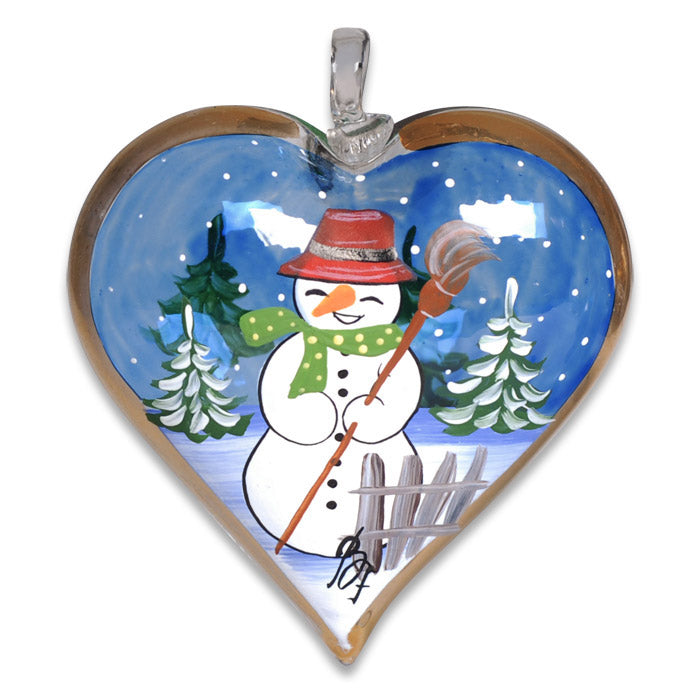 Christmas Snowman Hand Painted & Signed Glass Heart Ornament
Christmas trees are usually decorated with commercially produced Christmas ornaments along with ones created by family members. Now you can extend your household's Christmas ornament collection to include hand-painted Christmas ornaments from Poland designed and masterfully crafted from a local artist from the Mazowsze region that has prepared this individual line of fantastic ornaments. You will have the pleasure to enjoy these handcrafted Christmas ornaments year after year, generation to generation. Every ornament is signed by the artist and no two paintings are alike. 
This see-through Glass Heart Ornament has a gold colored rim framing the front image of a jolly snowman complete with carrot nose and coal buttons. In the background of the snowman are snow covered evergreens displayed through the back of the heart.
Ornament Measures 2.4" Wide x 2.5" Tall