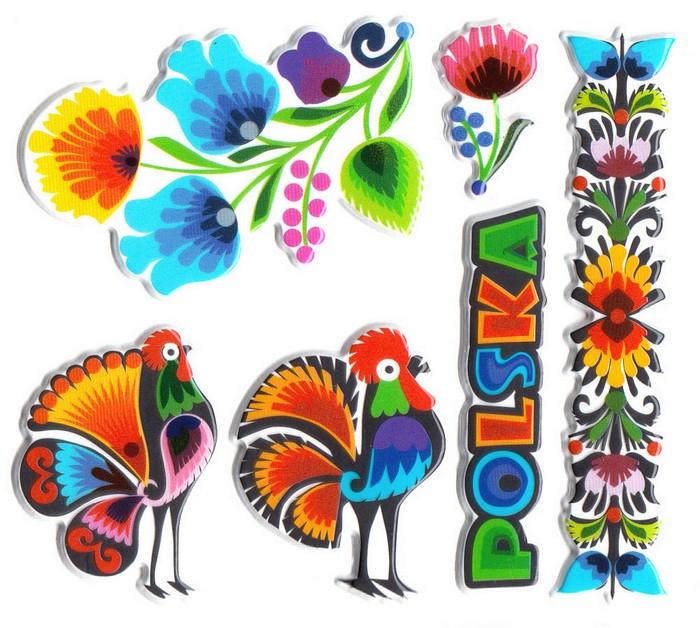 Sticker - Wycinanki - Paper Cutouts, Set of 6
Set of six thick stickers featuring the wycinanki paper cutouts patterns. Great for school projects, cars and scrapbooks. The stickers have an easy peel-and-stick back.
Sticker sheet measures: 3.9" x 4.3"
This gorgeous design is inspired by the art of Wycinanki(Polish Paper Cutting), where vibrantly colored paper is cut to create masterful motifs of the imagination.