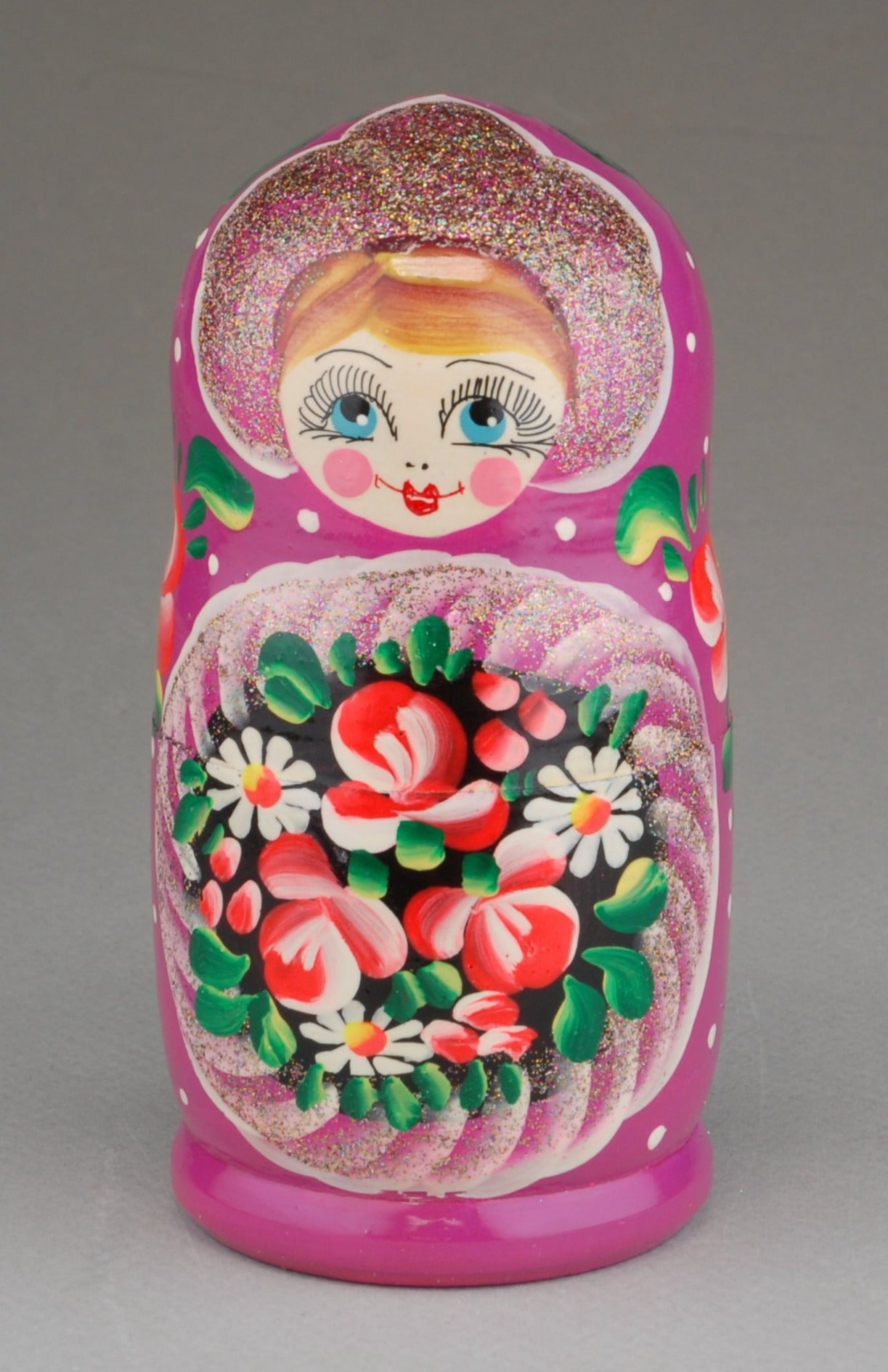 5 Piece Wooden Nesting Doll, Colorful with Glitter 7"
This 5 piece hand-painted matryoshka, a symbol of motherhood, fertility, and family life, makes a wonderful gift that will bring smiles to the faces of both young and old. The nesting doll set contains 5 pieces measuring between approx. 7" tall and 1.75" tall. Available in variety of colors, please allow us to make selection for you.
Not suitable for children 3 years old and younger.
Handmade in Poland
The beginning of the Matryoshkas or Nesting Doll, starts in 1890 as a folk crafts workshop Russian painter, Sergei Maliutin, observed a set of Japanese wooden souvenir dolls representing Shichi-fuku-jin (the Seven Gods of Fortune) stacked one inside the other. Under new inspiration, Maliutin created an illustration of a Russian version eight doll set containing alternating girl and boy dolls with the innermost being a tiny baby. Carved by toy workshop man Vasiliy Zvezdochkin, Maliutin's concept was given life after he painted the first Russian Matryoshkas. In 1900 the doll set was awarded a bronze medal at the World Exhibition in Paris. Soon after the presentation at the Exhibition, several other places in Russia began crafting Matryoshki in multiple styles. Today modern artist throughout the world create their own styles of Matryoshkas with a wide variant of themes.