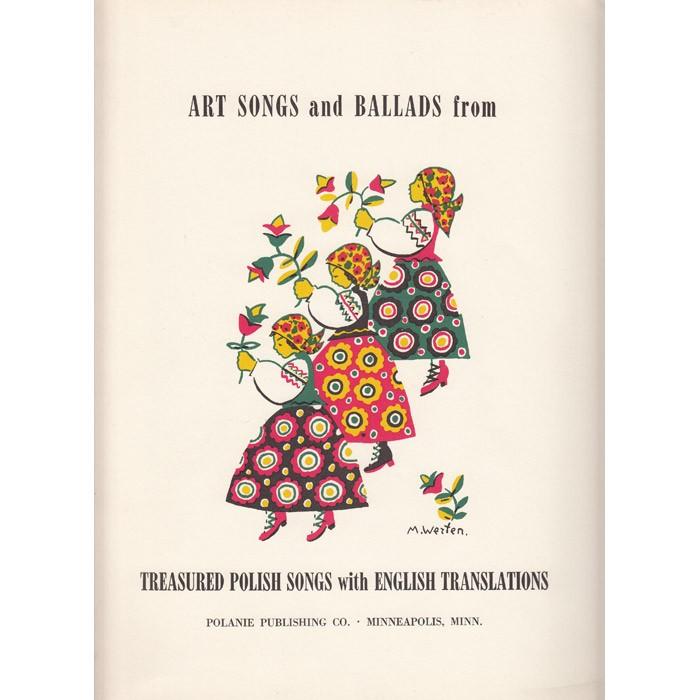 Art Songs and Ballads with Songs Sheet Music (Bilingual)
Art Songs and Ballads from "Treasured Polish Songs with English Translations"
Edited by Josepha K. Contoski
Illustrated by Marya Werten
This is a collection of over 40 Polish songs, collected over a period of twenty-five years by members of the Polanie Club, a group of American women of Polish descent from Minneapolis and St. Paul, Minnesota, who are interested in sharing their Polish culture.The songs touch upon the joys, daily experiences and misfortunes of the Polish people. The songs are gay, romantic, sad, humorous, dramatic, and solemn. They are the words and music of the village folk, the soldier, the dreamer, and the poet. They speak the language of their hearts and the spirit of their nation. They contain an infinite variety of tunes and rhythms, all very familiar and dear to Poles scattered all over the world today. An additional feature of this book is the song sheet music and the use of the authentic Polish lyrics with beautiful original English translations.
Publishing House: Polanie Publishing Co, Minneapolis 1953
Softcover book measuring 9" x 11.9" x 0.25"
347 pages, illustrations, song sheet music
Bilingual Polish/English Language Version
Please Note: Books are old and may show sings of age and may not be in 100% original condition: possible yellowing around the corners.
All books are shipped through the U.S. Postal Office using Media Mail service. Typically delivery times are between 1 and 2 weeks. Please be advised, certain destinations in the U.S. may take longer.