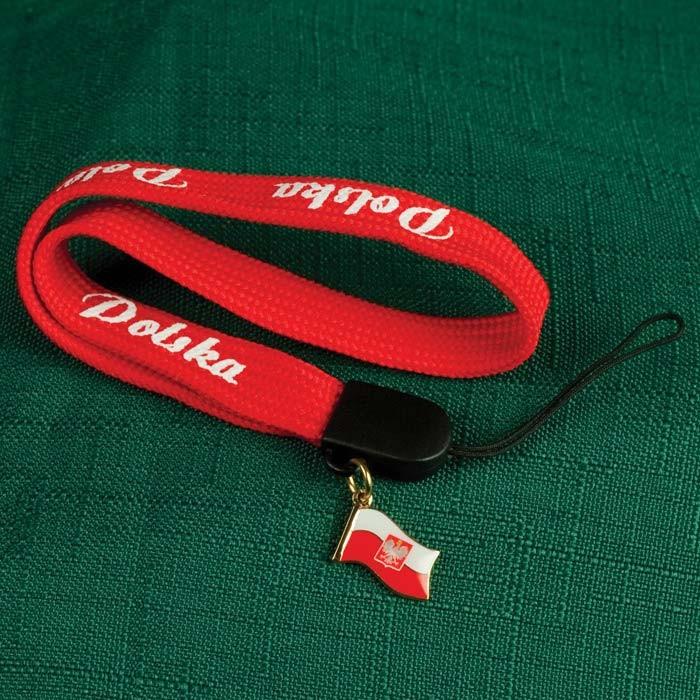 Cell Phone Strap - POLSKA / POLAND with Flag
Red cell phone strap with alternating white bilingual lettering of "
POLSKA
" and "POLAND". Wear it on your wrist for safety or in your pocket for easy accessibility. Strap comes with the Polish Flag with Eagle trinket attached.
Strap Measures: 6.0" Long x 0.38" Wide
This Cell Phone Strap is also available without the Polish Flag trinket attached! Please see our (Item # 851203P).