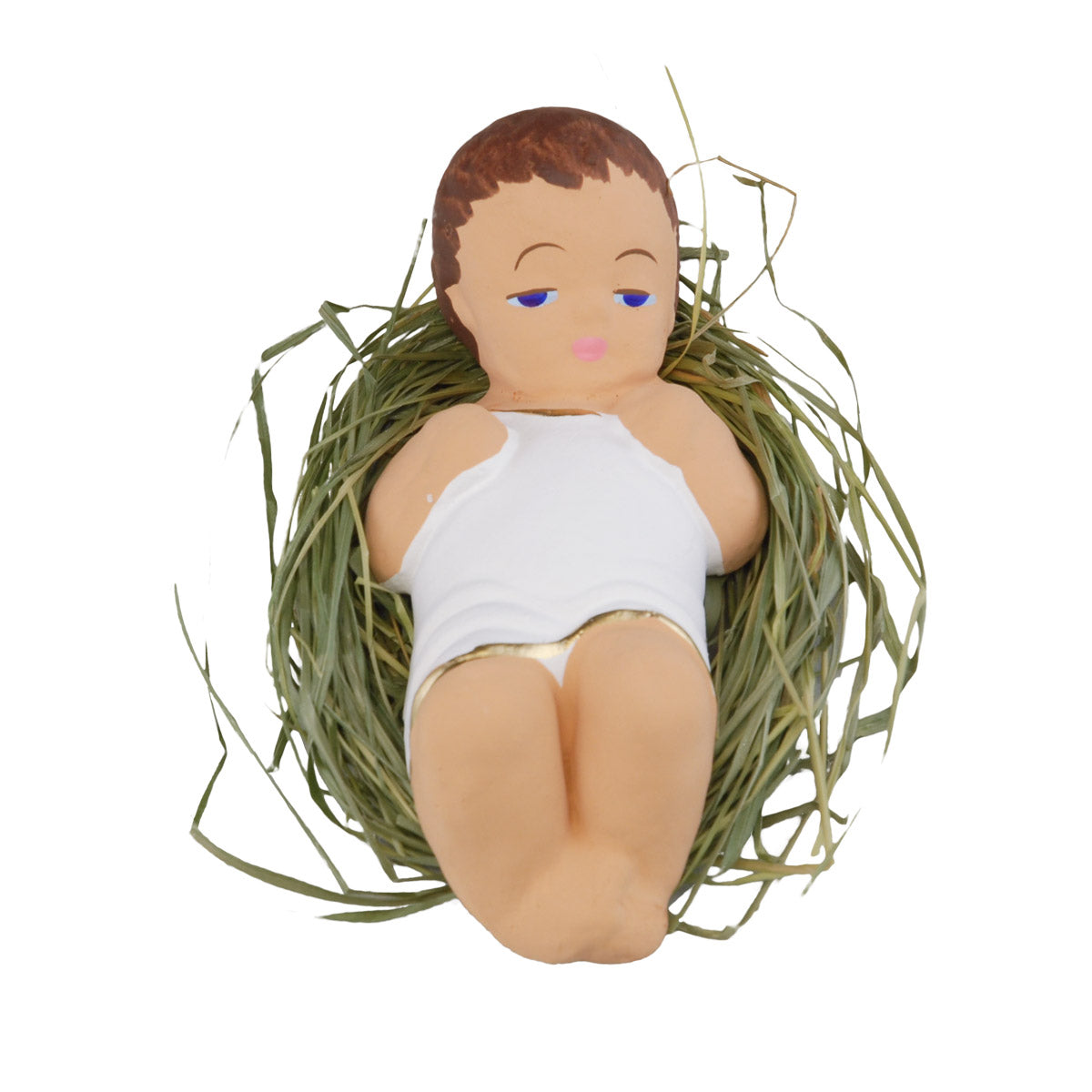 Christmas Hay - Sianko with Baby Jesus
The Wigilia (Christmas Eve Vigil Feast) table is set with a white table cloth under which is placed a piece of hay (Sianko in Polish) in memory of the Christ Child's humble birth. The hay and cloth represent the manger and the veil of Mary which would swaddle the infant Jesus. The family's best china and crystal grace the table as this is a sacred night.
In the center of the table is placed the Christmas Wafer (Oplatek in Polish), often in a bed of hay, sometimes also with a representation of the Baby Jesus. The candles are lit after the youngest child has spotted the first evening star.
Tradition also dictates that an empty place be set for an unexpected guest—in memory of ancestors (for their spirit to occupy) or perhaps for Jesus himself. This is in keeping with the core Polish adage, "Gość w dom, Bóg w dom" — "Guest in the home is God in the home."
The oblong shapped heap of Sianko features a removable hand-painted gypsum figure of the infant child Jesus in swadling close laying in the center of the hay.
The set measures approx. 2.5" L x 4.0" W x 1.5" H
Made in Poland