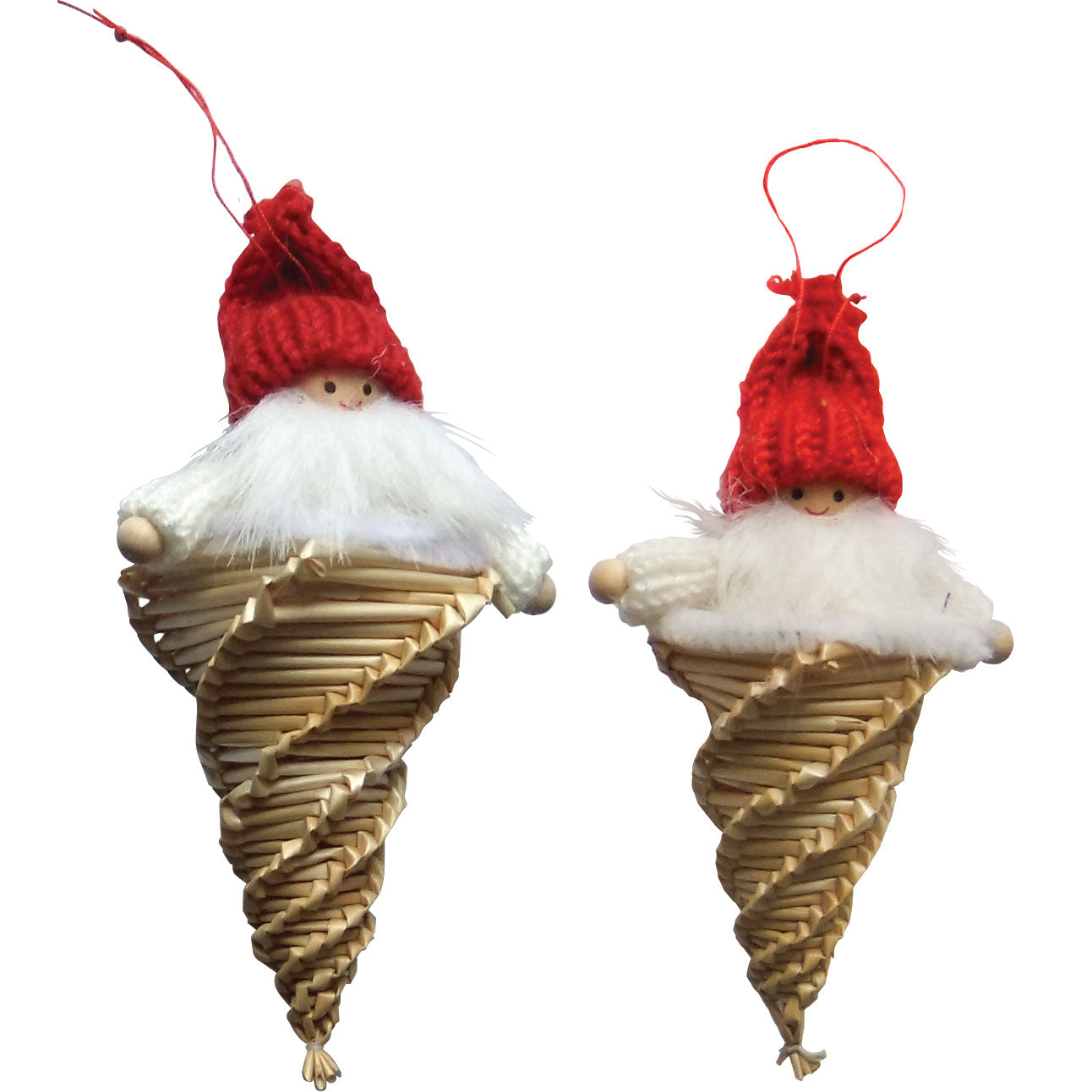 Christmas Straw Ornaments - Pair of Santa-Icicles
These knitted santa ornaments, popular in Poland, are made of natural products and held together by string. The pair of Christmas Santa ornaments wear white knitted long sleeve shirts with red knitted hats. The bottom of the Santas are straw, shaped in an icicle form. Their heads and hands are made of wood.
Straw products are based on traditional Polish folk designs however, in order to offer them at an affordable price levels, they are manufactured in China.
• 2 Figures per package: 1 Tall & 1 Shorter
• Figures measures approx: 5.1" Tall and 3.9" Tall