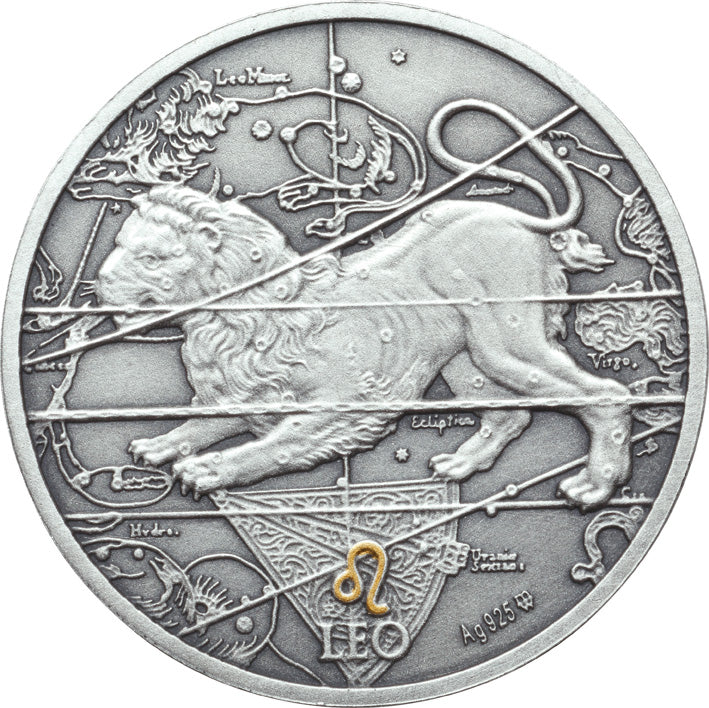 Oxidized 925 Proof Silver Medal - Leo, Jul 23 - Aug 22
Signs of the Zodiac Collection - LEO
925 Proof Silver Numismat
The fourth item in The Signs of the Zodiac Collection is a numismat with an image of LEO (23 July—22 August).
The numismats have the same obverse decorated of an image of the Wheel of the Zodiac.
Product is marked with the MW signature—the trade mark of the Warsaw Mint, today the Mint of Poland, which guarantees the authenticity, the original artistic design and the highest quality of production.
Free Gift
• SMP Embroidered Red Velour Bag.
• Certificate of Authenticity (in original Polish language).