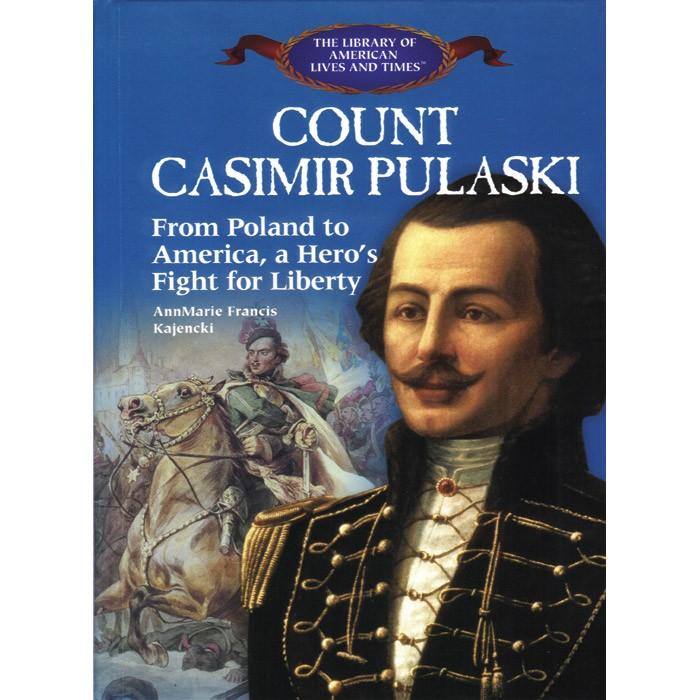 Count Casimir Pulaski: From Poland to America - Kajencki
Count Casimir Pulaski
From Poland to America, a Hero's Fight for Liberty
by AnnMarie Francis Kajencki
This is the story of Count Casimir Pulaski written for children in grades 4 - 8. Featuring pictures and photographs, this book is part of the American History series entitled "The Library of American Lives and Times". Heavily illustrated on glossy paper.
Publishing House: PowerPlus Books, New York 2005
Hardcover book measuring 9.5" x 7"
112 pages, illustrations
English Language Version
All books are shipped through the U.S. Postal Office using Media Mail service. Typically delivery times are between 1 and 2 weeks. Please be advised, certain destinations in the U.S. may take longer.