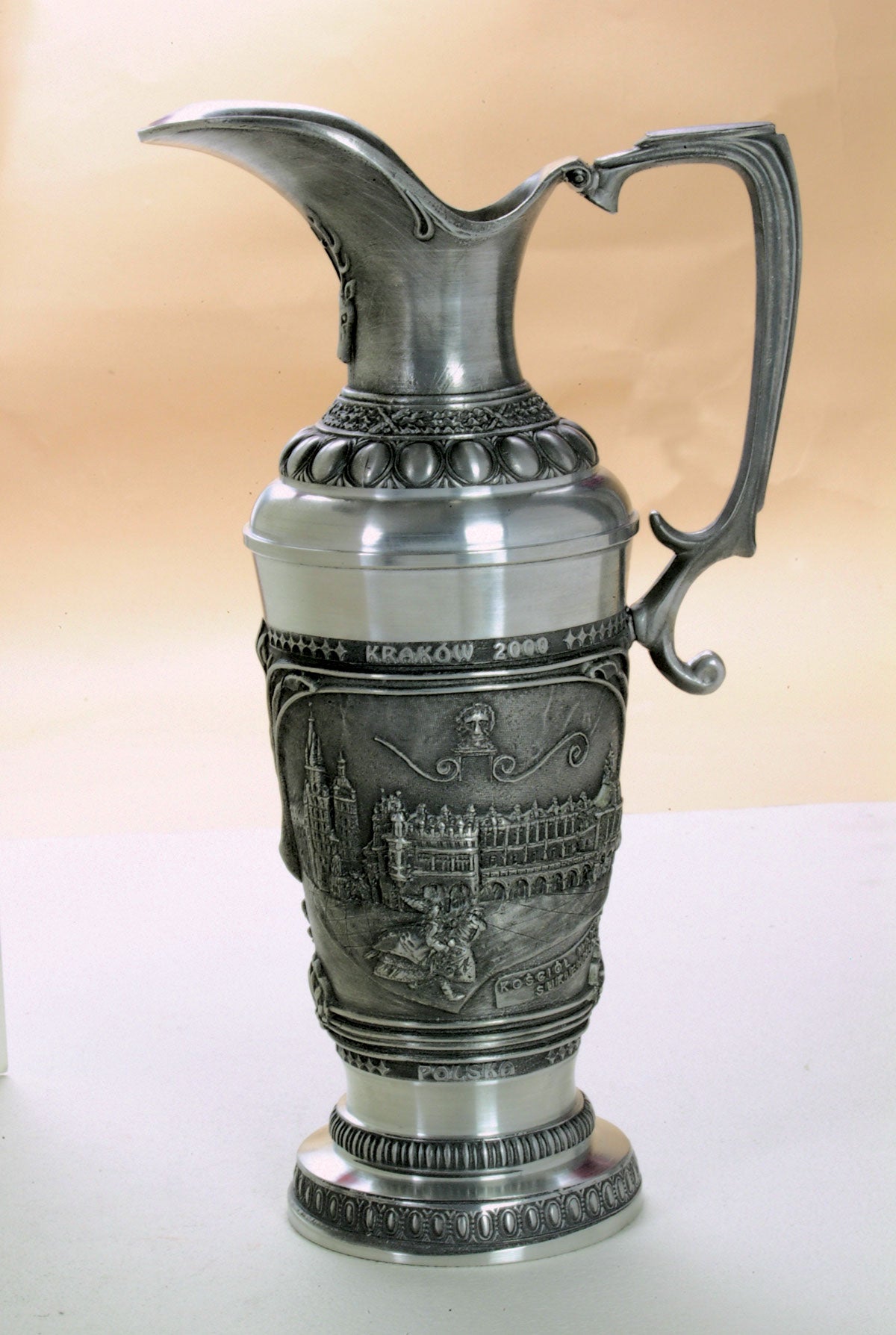 Pewter Jug - Krakow City Murals 10 inches
This very handsome pewter jug presents a mural of the best known Cracow "zero class" architectual objects: Wawel Castle with its legendary dragon, Mariacki Church and Cloth Market with "Lajkonik" (Tatar Prince). Embossed design. 0.75 liter, 10" tall.
Made of 95% Tin with remainder consisting of Copper, Antimony, and Lead.
Made in Poland
This product was made for decoration use only—not designed for drinking.