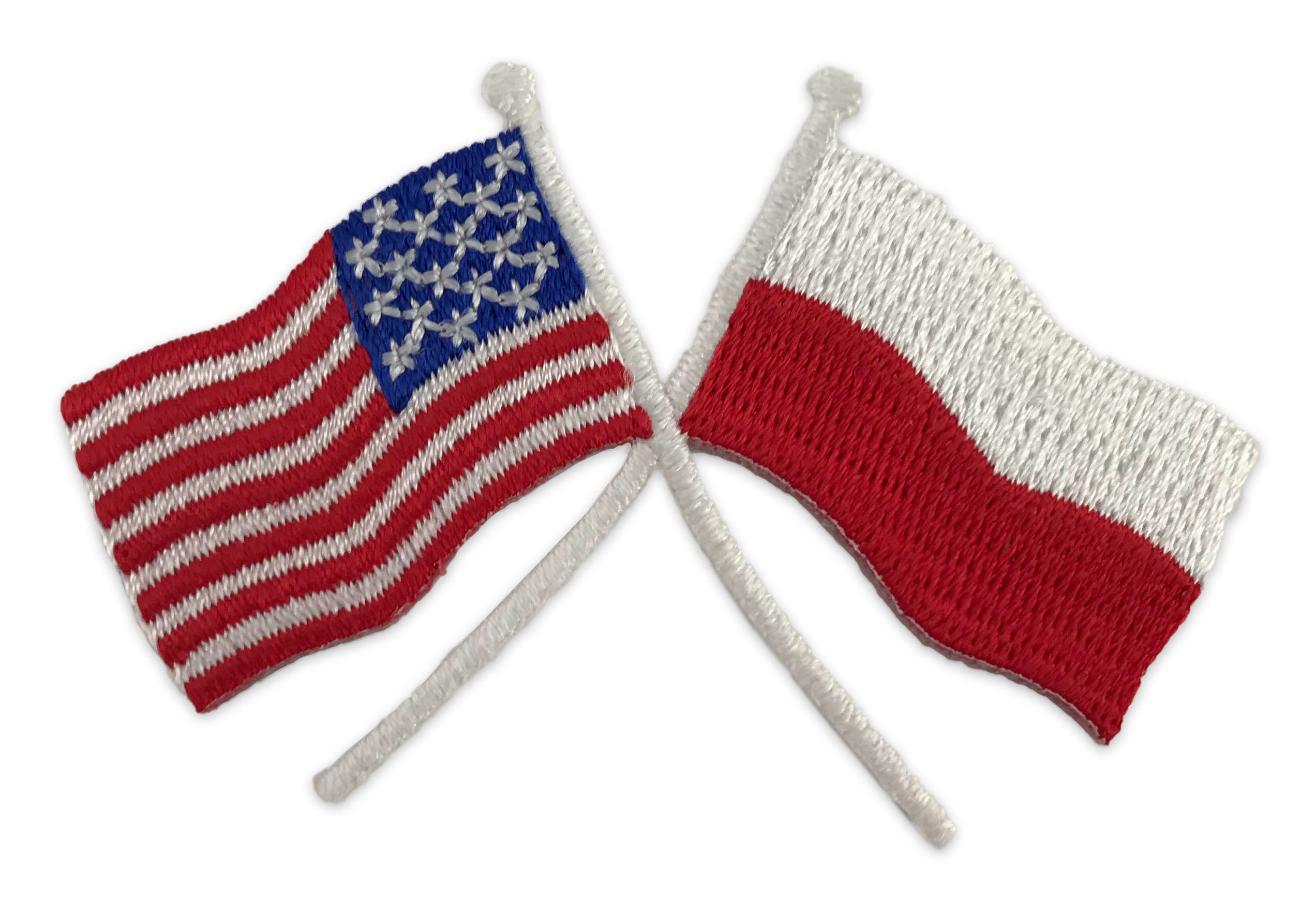 Iron-On Patch - Crossed Polish American Flags
Feeling patriotic, but don't know which country you love more, Poland or the USA? We have the answer! This Polish American Flags patch can be ironed onto your favorite garment or framed for your wall. It is the ultimate expression of American and Polish unity.
Measures: 3.0" x 2.0"
Patches can be ironed onto Cotton, Denim, Wool, and Leather. When using a house Iron, set it to Cotton (up to 350°F). Place a damp cloth over the patch and Iron onto desired fabric, or garment, while applying firm pressure for 30 seconds. Allow patch to cool for 5 minutes. Turn fabric over, or garment inside-out, and iron the area behind the patch, applying firm pressure again for another 30 seconds. Allow area to cool for 5 minutes. Patches can be sewed onto fabric or garments with a single or double stitch by sewing along the border of the patch.