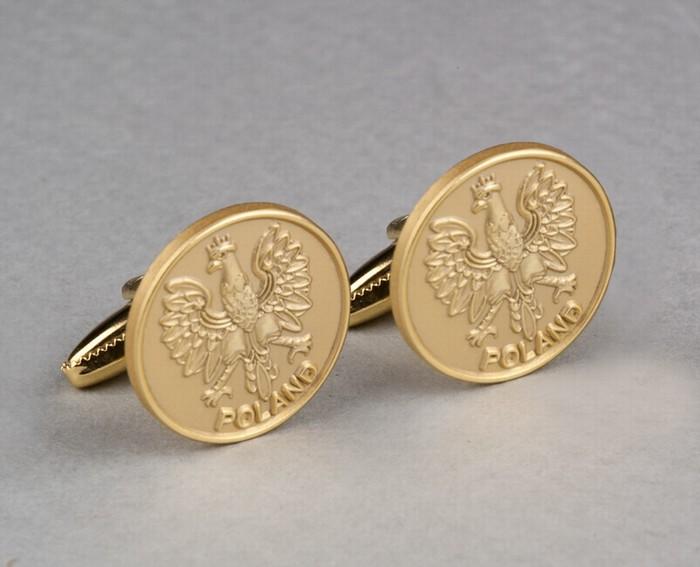 Cuff Links - Polish Eagle, Satin Gold Plated
Pair of satin gold plated cuff links featuring the Polish Eagle with the word "POLAND" written beneath; for use as a fastener with link cuffs.
Image measures: 0.75" in Diameter
Cuff link measures: 1.0" Long
Packaged in a clear hard plastic box.
This design is also available as Gold Plated (Foggy), Antique Bronze Plated, and Antique Silver Plated Cuff Links!