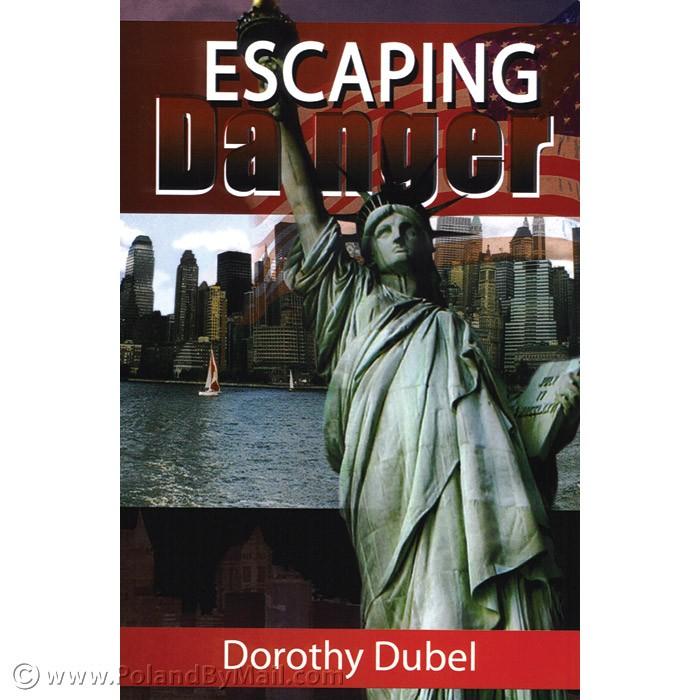 Escaping Danger - Dorothy Dubel
Escaping Danger
by Dorothy Dubel
Escaping Danger… Everything you have always looked for in a book… and more!
Non-stop adventure, suspense, patriotism, a hidden stash of diamonds, entwined with a lingering unfulfilled romance and an illegitimacy secret! An intriguing book which takes place on two continents: beginning with espionage and Underground enemy resistance during Nazi occupation of Poland, to an exodus of immigrants to America.
Spanning three generations beginning in war-torn Europe preceding WWI to the Great Depression years in the United States; from a secret room for prisoner escapees in Kraków to an enemy troop train through Nazi Germany, to Buffalo, NY and further played out in the slum riverfront buildings of lower Eastside Manhattan—three women deal with timeless issues. A passionate affair, teenage rebellion, alcoholism, hardship and nerve-rattling confrontations from growing menacing threats to their lives while pursuing their right to a safe life and the pursuit of personal and political freedom. Witnessing a brutal Mafia crime scene dramatically affects their destiny in unexpected ways.
Escaping Danger is powerfully yet discreetly written covering the dark days of Jewish segregation during Nazi occupation of Poland, recognizing the struggle of refugees with the English language and customs. An unforgettable thriller novel of fast-paced chilling suspense, excitement, and romance, the type you "can't put down", and one you will long remember.
DOROTHY DUBEL is a third generation descendent of Polish immigrants. Having lived at a poverty level and later that of a multi-millionaire, Dorothy has a keen insight into both lifestyles. Three times a cancer survivor, she has accomplished credentials in several challenging professional careers. Born in New York City, brought up in Buffalo and Cheektowaga, NY, Dorothy now resides in Florida.
Publishing House: Xlibris Corporation, Bloomington 2009
SoftCover book measuring 5.8" x 8.8"
496 pages, illustrations, Polish/Engish Glossary
English Language Version
All books are shipped through the U.S. Postal Office using Media Mail service. Typically delivery times are between 1 and 2 weeks. Please be advised, certain destinations in the U.S. may take longer.