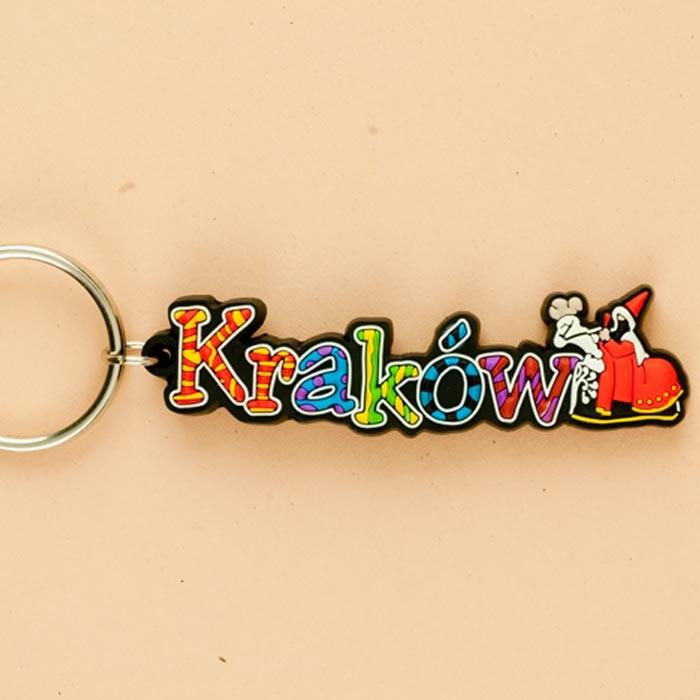 Flexible Keychain - Krakow, City Name
Flexible PVC keychain of colorfully bright letters compiled out of the shape of the name of the Polish city of "KRAKÓW" along with an image of one of the city's emblems.
Keychain measures: 0.75" W x 4.0" H
This design is also available as a Magnet! Please see our (Item # 851536).