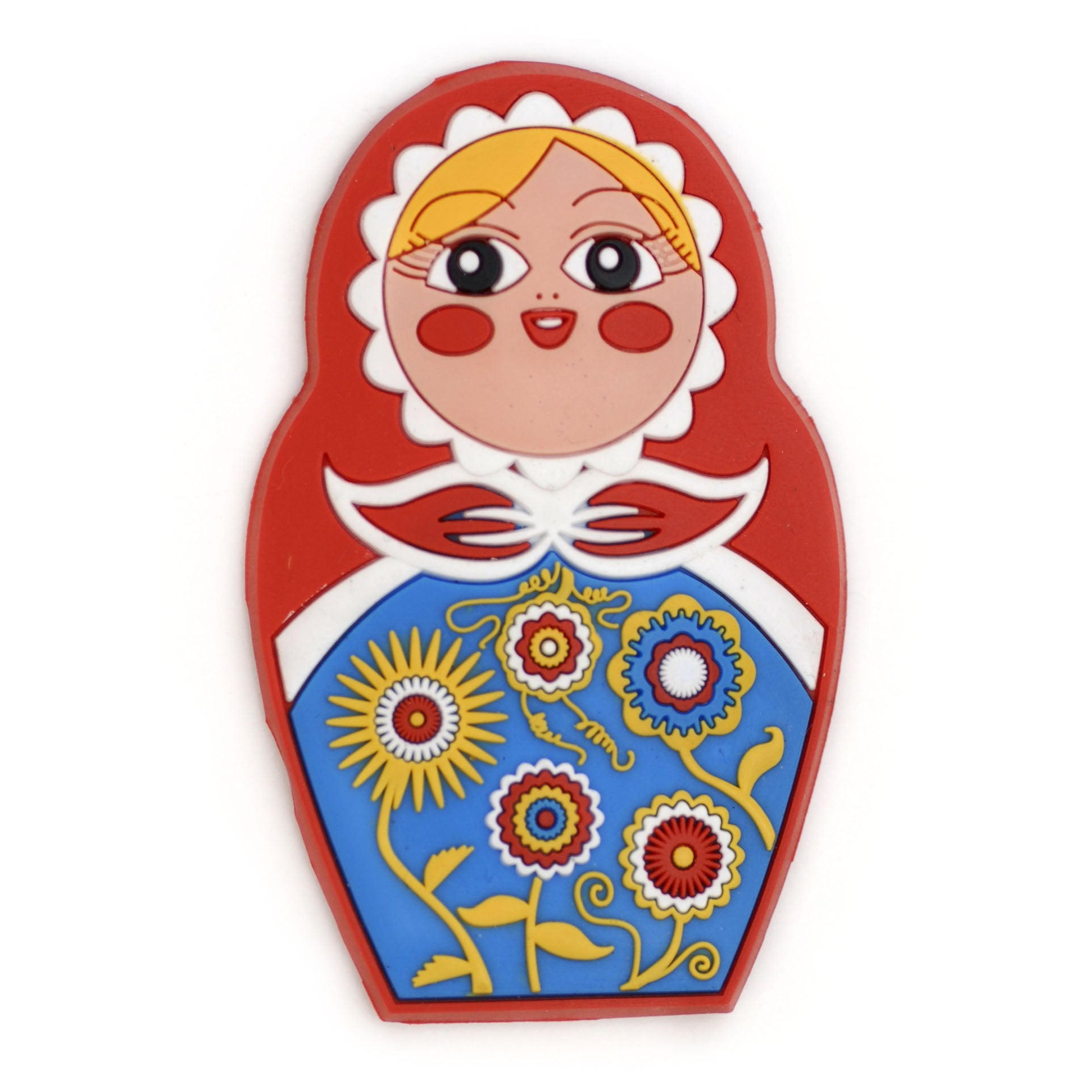 Flexible Magnet - Babushka
Babushkas nesting dolls are a slavic tradition that spans several countries. In Russia, they are called Matryoshkas, and in Poland, they are Babushkas. Now the nesting doll is available on a PVC magnet, and it is the most adorable magnet you have ever seen! Bright colors and crisp detail is all you'll find on this flexible magnet, which will soon be the centerpiece magnet on your fridge. Magnet designed to be placed on a refrigerator or other stationary metal surface.

Measures approximately 1.75" wide x 2.75" high.