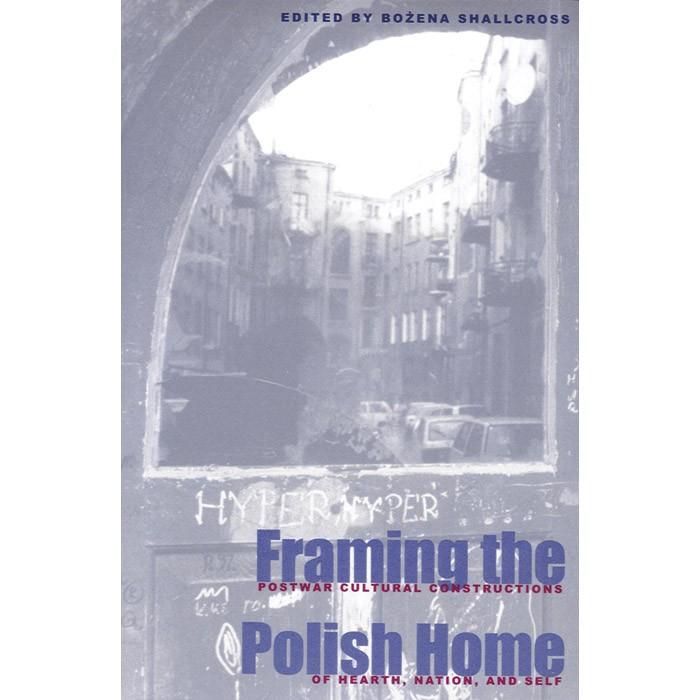 Framing the Polish Home: Postwar Cultural Constructions
Framing the Polish Home: Postwar Cultural Constructions of Hearth, Nation, and Self
Edited by Bozena Shallcross
As the subject of ideological, aesthetic, and existential manipulations, the Polish home and its representation is an ever-changing phenomenon that absorbs new tendencies and, at the same time, retains its centrality to Polish literature, whether written in Poland or abroad. Framing the Polish Home is a pioneering work that explores the idea of home as fundamental to the question of cultural and national identity within Poland's recent history and its tradition.
In this fine collection, the Polish home emerges in its rich verbal and visual representations and multiple material embodiments, as the discussion moves from the loss of the home during wartime to the Sovietized politics of housing and from the exilic strategies of having a home to the the idyllic evocation of homes of the past.
Although few concepts seem to have such universal appeal as the notion of the home, this area of study is still seriously underdeveloped. In essays from sixteen scholars, Framing the Polish Home takes a significant step to correct that oversight, covering a broad range of issues pertinent to the discourse on the home and demonstrating the complexity of the home in Polish literature and culture.
"For many Americans, perhaps home has been understood as a comfortable, uncomplicated commonplace--as in home plate, homesick, homespun--but not so for the Poles, for whom it has been a concept of paradox and contradiction through the past two centuries of nationalist striving, war, homelessness and exile, foreign occupation, and nation-building. . . Framing the Polish Home for the first time explores the concept of home in the literary and cultural world of a European country whose culture and history bear the marks of its position as a borderland and crossroads between East and West."
JOHN J. BUKOWCZYK, from the Series Editor's Preface
BOZENA SHALLCROSS is an associate professor of Polish literature at the University of Chicago. She is the author of Through the Poet's Eye: The Travels of Zagajewski, Herbert, and Brodsky.
Publishing House: Ohio University Press, Athens 2002
Softcover book measuring 6" x 9"
360 pages, photographs, index
English Language Version
All books are shipped through the U.S. Postal Office using Media Mail service. Typically delivery times are between 1 and 2 weeks. Please be advised, certain destinations in the U.S. may take longer.