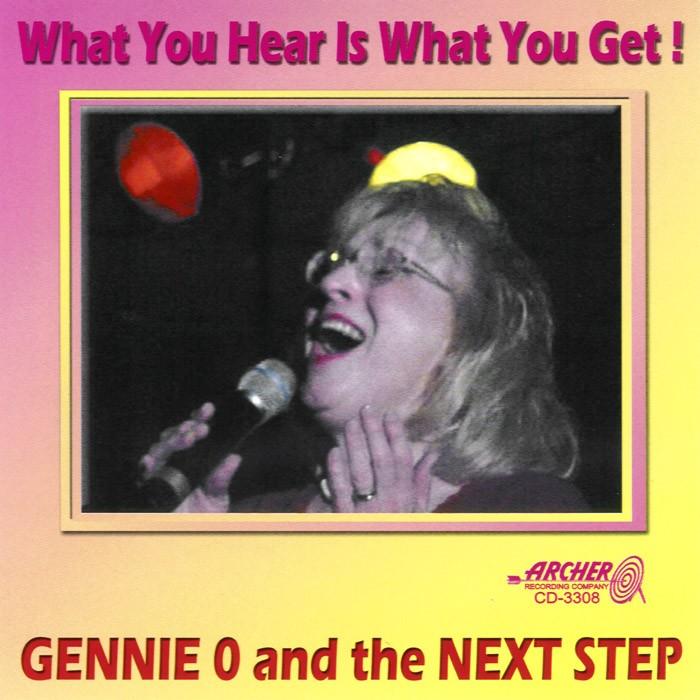 Gennie O & The Next Step - What You Hear is What You Get! CD
PLEASE CLICK ON SONG NAME OR SPEAKER TO LISTEN TO A SAMPLE OF THE SONGGennie O and The Next Step - What You Hear is What You Get!
Polkas, Waltzes and Obereks by one of the Country's Biggest Sounding Trio with Vocals by Ted and Gennie O

01. Zielona Traweczka - Green Grass Polka

02. Night After Night

03. Idzie Lala Polka

04. Malarze, Mularze - Mason's Waltz

05. Śiwy konik - Grey Pony Polka

06. Lucky Stop Waltz

07. Pod Mostem - Under the Bridge Polka

08. Oj Śiwy Gołąbeczek - Stevens Point Oberek

09. Concertina Hop

10. Waltz Across Texas

11. Góralska Polka - Mountaineer Polka

12. Tam Pod Krakowem - Tu Lu Lu Waltz

13. W Chicago Zegary Smutno Biją - Sad Clock Polka

14. Na Weselu - At the Wedding Oberek

15. Jakem Do Wojska Rukował - Army Polka
Total running time: 41 minutes, 42 seconds.
All music on this CD was created and performed by Ted Okrzesik, Bob Piotrowski, and Gennie Okrzesik.
English Vocals: W.Jagiello (2,6,7), E.Tubb (10)
Instrumentals: C.Siewierski (9)