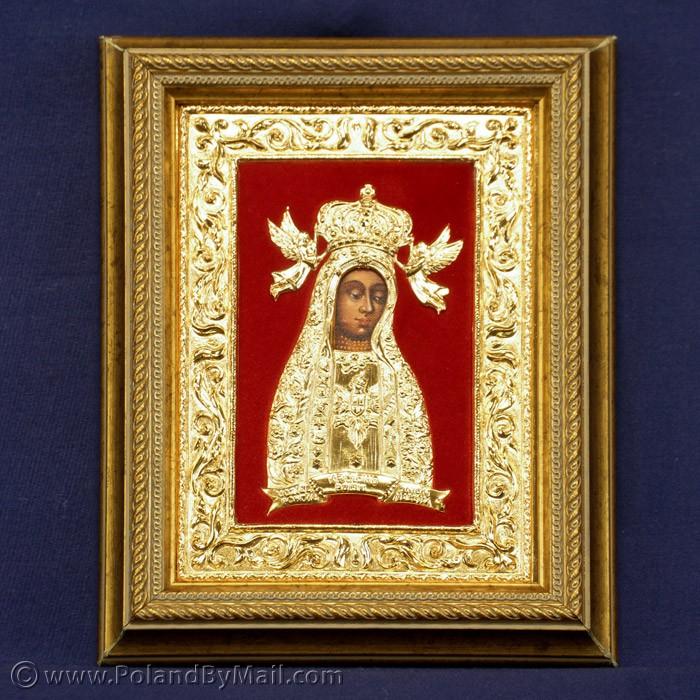 Gold Plated Icon - The Lichen Blessed Virgin Mary
The Lichen Blessed Virgin Mary Gold Plated Icon
This spectacular gold plated icon is handmade in Poland and displayed in a very attractive wooden frame with a red velvet background. The fine facial features are hand painted. The back of the religious icon comes affixed with a triangle hanger for easy wall mounting.
Gold Plated Icon Measures approx: 6.8" W x 8.5" H x 0.8" D
The Lichen Madonna is a favorite site of marian pilgrimage, especially from the area once occupied by Prussia "pod prusakiem". Pious legend has it that she appeared there to encourage those then persecuted because of their faith and nationality to persist in faith. The Blessed Mother holds a white eagle close to her breast assuring the Poles of her love for them, according to one pious legend. She is pictured with her eyes closed, reminding Poles of the value of the true treasures of the spirit, rather than those of this world.