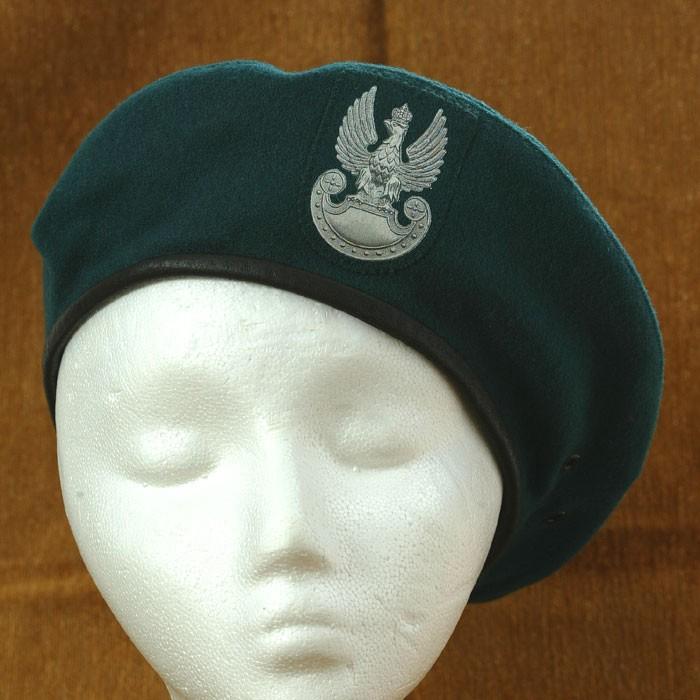 Green Special Forces Beret
Title:
Size 6.875 (55 European)
When not in combat wearing a helmet, infantry units wore this cap for sleek camouflage. These hats also kept the infantry units warm with it's double thickness layers. The front of the hat have a Polish army eagle insignia. Inner layer is equipped with a leather strap.