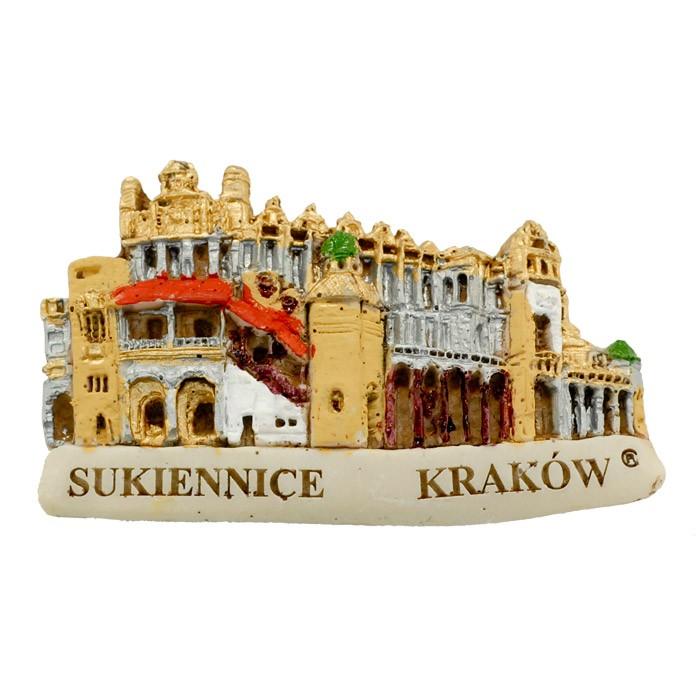 Handcrafted Marble Magnet - Krakow Cloth Hall
Showcased on the handcrafted marble magnet is the renaissance international trade building Sukiennice (The Cloth Hall). Under the image written on the marble is "
Sukiennice - Kraków
". Magnet designed to be placed on a refrigerator or other stationary metal surface.
The Renaissance Sukiennice (Cloth Hall, Drapers' Hall) in Kraków, is one of the city's most recognizable icons. It is the central feature of the Main Market Square in the Kraków Old Town. During its golden age in the 15th century, Sukiennice was the source of a variety of exotic imports from the East – spices, silk, leather and wax – while Kraków itself exported textiles, lead, and salt from the Wieliczka Salt Mine.
Magnet measures approx: 3.3" L x 2.1" H x 0.5 W
Handmade in Poland