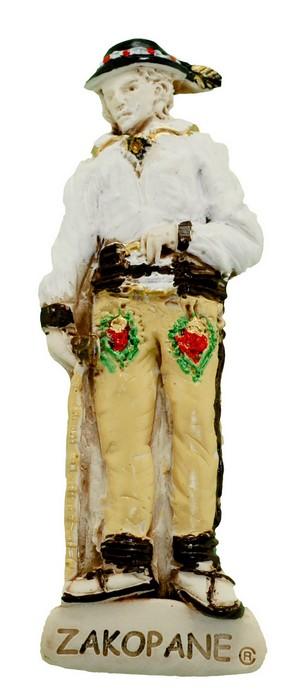 Handcrafted Marble Magnet - Zakopane - Male Highlander
Handcrafted marble magnet in the shape of Polish highlander (Góral) wearing a traditional highlander's folk costume from the mountains region. Under the image written on the marble is "POLAND". Magnet designed to be placed on a refrigerator or other stationary metal surface.
The Highlanders (Górale in Polish) settled the area of the Carpathian Mountains between the 14th to 17th centuries. As a group of indigenous people, their unique folklore, culture, and traditions are remembered and practiced in many of their regions today. Annual festivals are held in numerous location to continue the preservation of their honored traditions.
Magnet measures approx: 1.3" L x 3.7" H x 0.5 W
Handmade in Poland