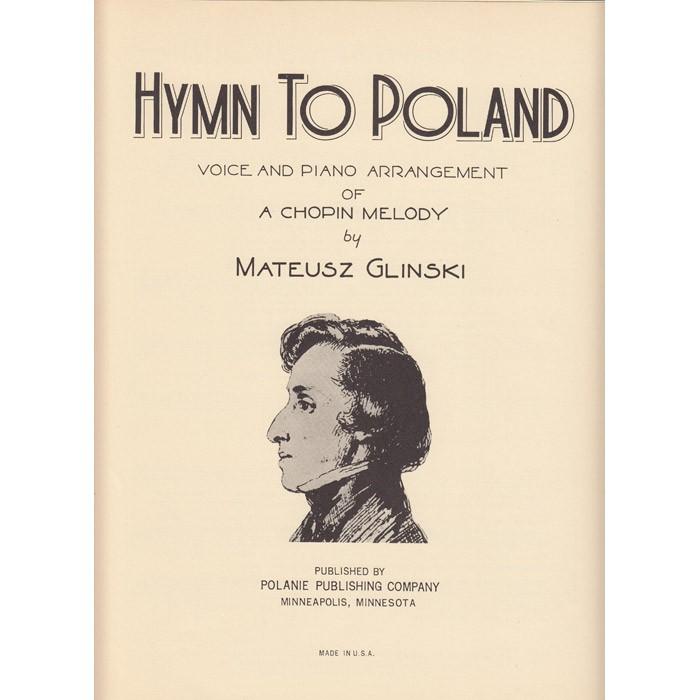 Hymn to Poland with Song Sheet Music (Bilingual)
Hymn to Poland
Voice and Piano Arrangement of a Chopin Melody
By Mateusz Glinski
The melody for this Hymn was composed by Chopin, most likely in July 1833, after he became a member of the Polish patriotic organization "The Literary Society in Paris." It is believed that Chopin wrote this melody as a National Hymn of a Free and Reborn Poland. Mateusz Glinski has retained the original melody without changes. The basic harmony has scrupulously conformed to the style of Chopin music, and the words have been take from traditional Polish religious songs.
Publishing House: Polanie Publishing Co, Minneapolis 1957
Softcover book measuring 8.95" x 12"
5 pages, song sheet music
Bilingual Polish/English Language Version
Please Note: Books are old and may show sings of age and may not be in 100% original condition: possible yellowing around the corners.
All books are shipped through the U.S. Postal Office using Media Mail service. Typically delivery times are between 1 and 2 weeks. Please be advised, certain destinations in the U.S. may take longer.