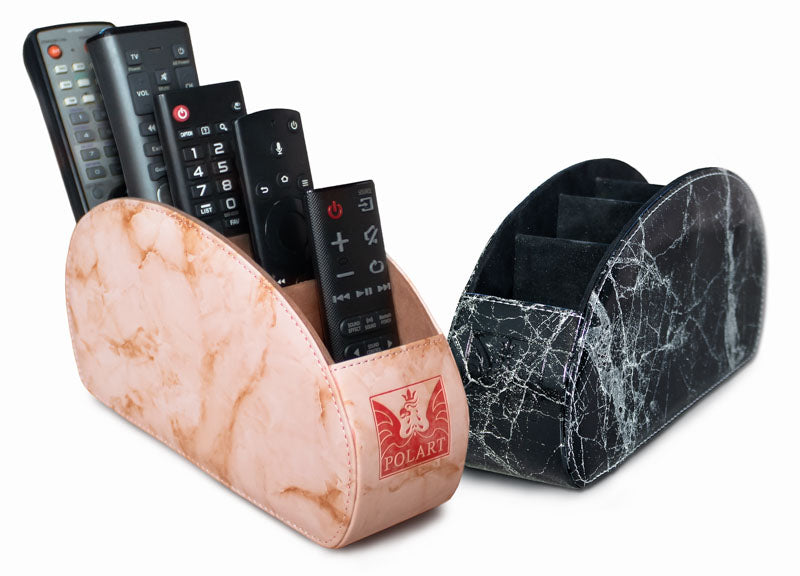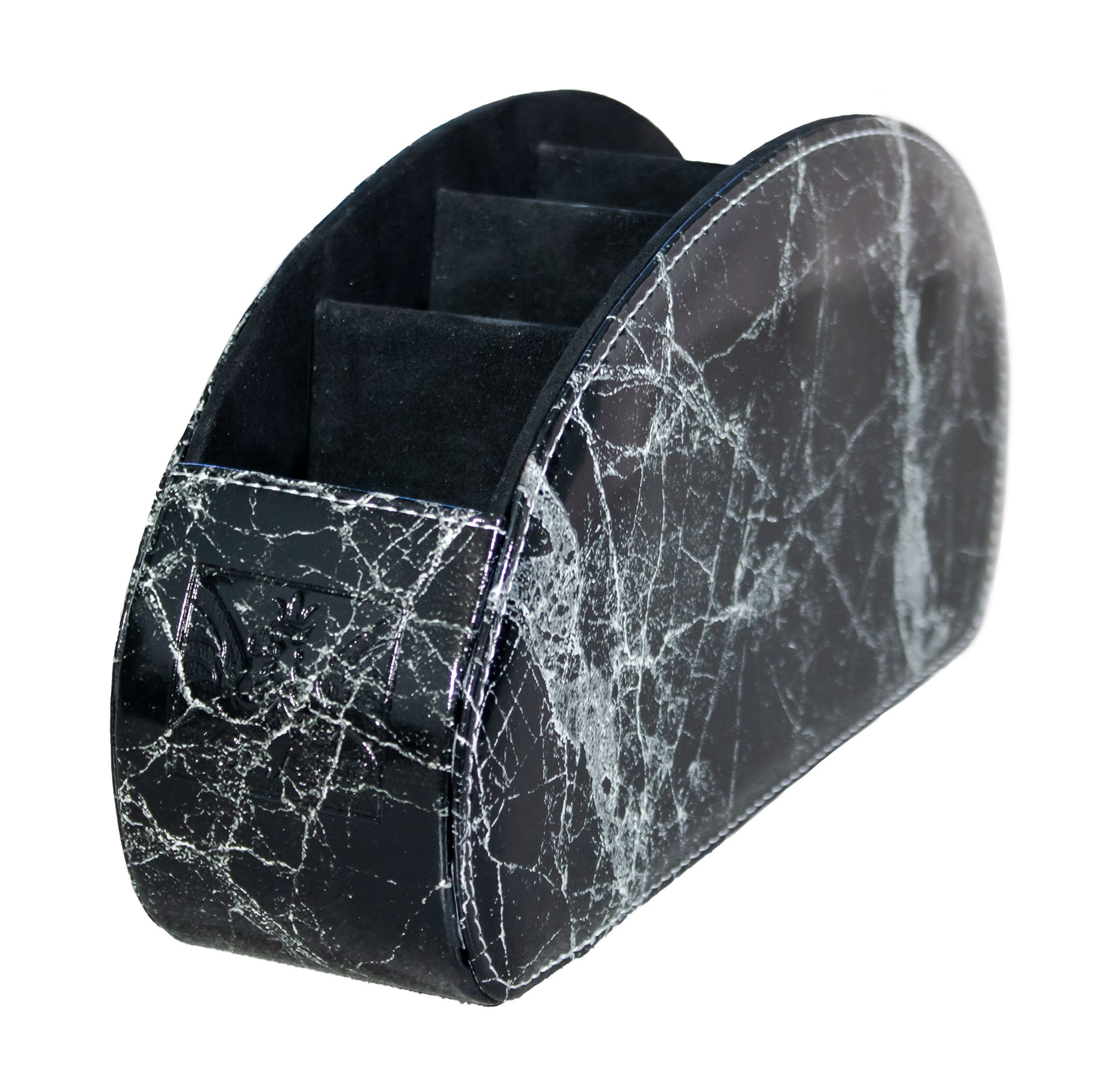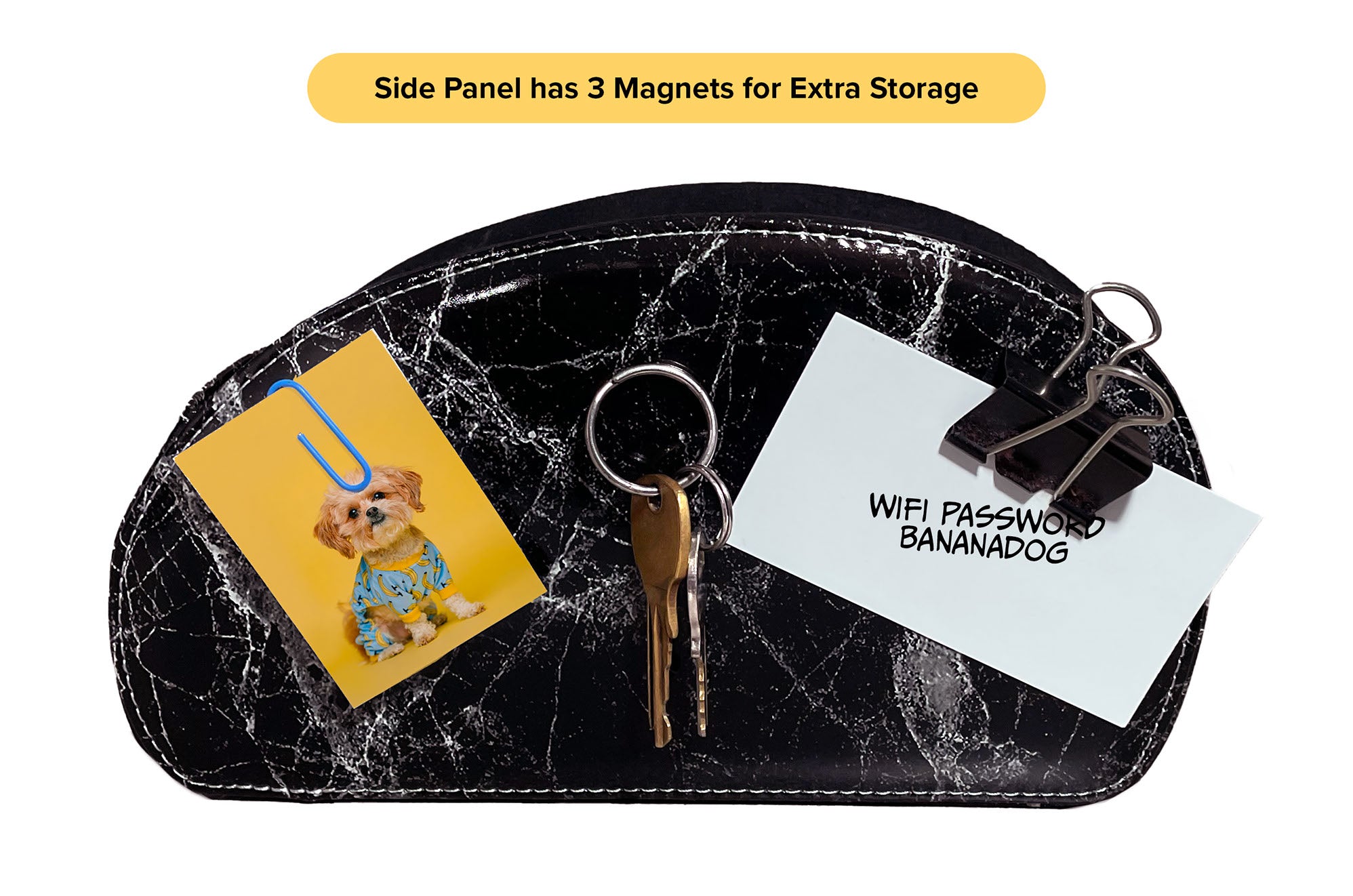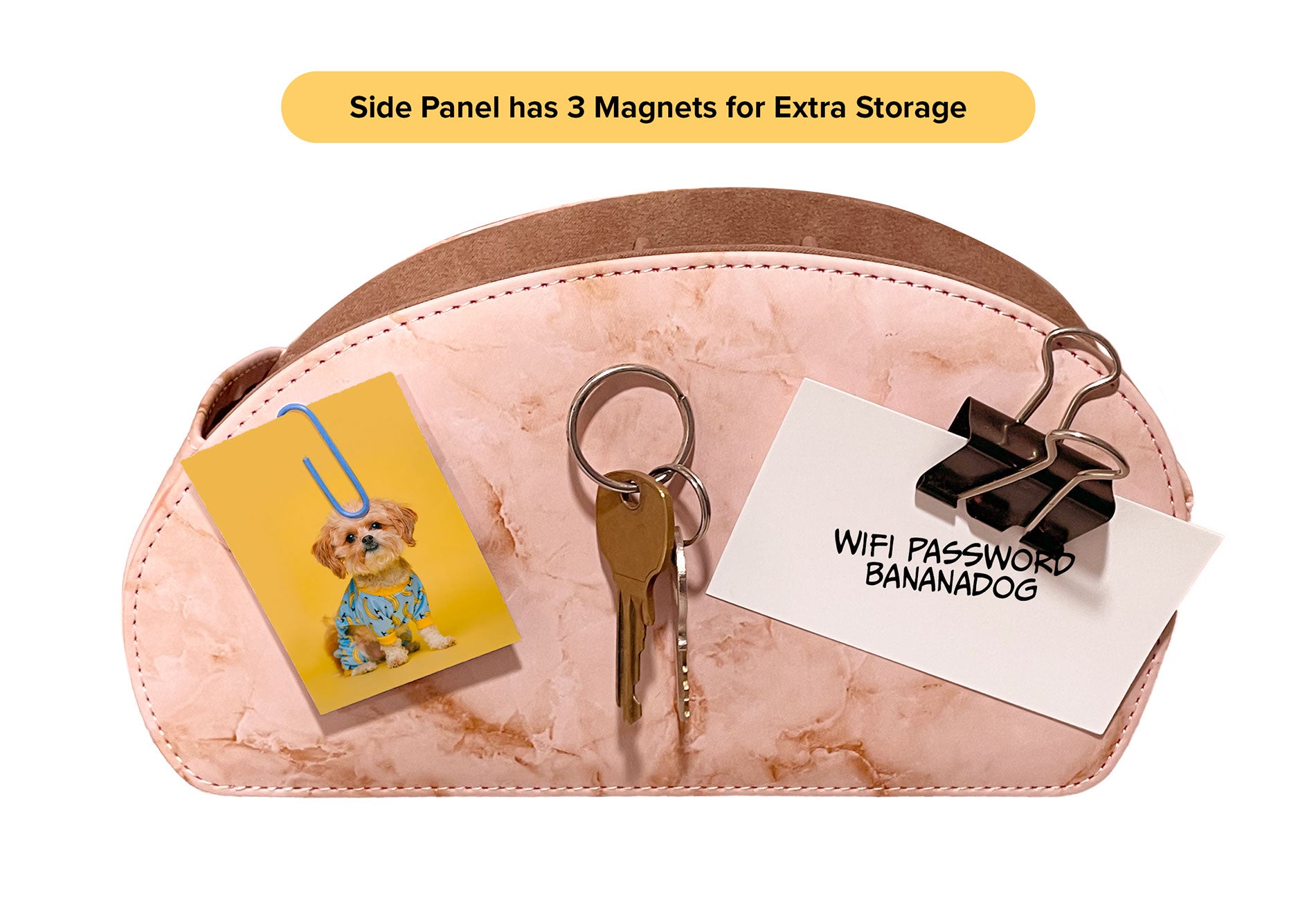 Polart Remote Control holder Organizer Box with 5 Compartments with Magnetic Sides - for Glasses /Office Supplies/Makeup Brushes/Caddy Storage/Pencil Storage/Media Player/TV Remotes
Best Use for  –  This remote control holder  has  5 compartments holder and can easily hold the - Blu ray player, cable, tv air conditioner, cable box, Roku, Apple TV, Amazon Fire TV, sound bars, small electronic media accessories, and sound bar remotes/controllers without becoming unstable.

Safety from Children   –  This  controller holder will keep away your kids from losing your remotes. The holder is sturdy and is wrapped in a smooth black premium quality leather. Simplistic but elegant, very lightweight, compact, sleek and the "slots" are right for the items.

Protection from Pets  –  If your dog or other pets have eaten your remotes then this tv remote holder will keep all your remotes save  from them the remotes  will be within reach for you but not tempting your pets.
Multiple Purposes  –  Remote holder can also hold your tv remotes, especially cell phone. pencils, crochet needles, stylus pen, chap stick ,nail files and your glasses in your dining room, restroom, living room, bedroom, study room, nightstand and night table.

Quick Access  –  So much better than trying to figure out if a remote fell down from the side of the couch/bed / table or if it was out somewhere else. After this remote control holder for bed/table you can find them quickly and easily in one place. You would not be asking .your wife if she had seen the remote control anymore.
Special item for Women  –  This controller holder is also beneficial for women to place all your makeup brushes, eyebrow pencil, eyeliner, mascara cream or other woman's tool of cosmetics in one place, easy to identify, will save your precious time and energy while preparing for the party.

Easy Approach  –  In the middle of the night, you would not reach for something and knock something else to the floor. Now, everything has a convenient place and it will be a great pleasure to have what you need at my fingertips without any problems in your remote caddy.

Your Office Need  –  It is the most important need of your office to keep your stationery in one place to end your frustration in finding them and saving your precious time.

Perfect Size & Color  –  for all tv remotes .Environment friendly Remote /Caddy organizer with perfect size of 7.8"(L) x 2.7"(W) x 3.9"(H) is available in 2 most popular colors, beige and black. You can choose your favorite one.

Improved Design  –  Like the way it's constructed it is stable and even one very long remote fits in without falling out because of the soft liner. The non-skid grip on the bottom works well. The arc shape design protects against scratches, dirt.You can easily clean with damp cloth.