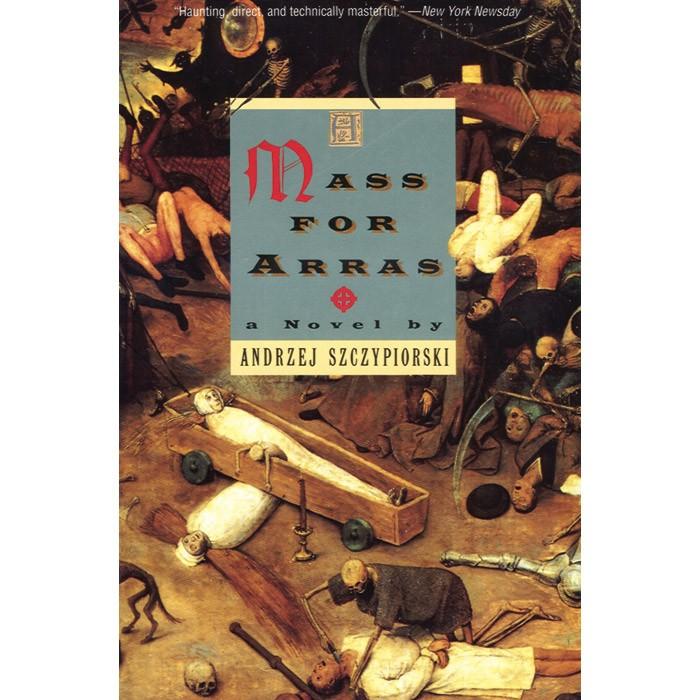 Mass for Arras, A - Andrzej Szczypiorski
A Mass for Arras: A Novel
Written by
Andrzej Szczypiorski
Translated from the Polish by
Richard Lourie
With this historical tragedy at its core, A Mass for Arras explores the personal and political consequences of fear, fanaticism, and fascism in the story of Jan, a young member of the intelligentsia. Arrogantly pious and full of revolutionary zeal, Jan wholeheartedly participates in the torments inflicted on the "outsiders" in the name of moral and political righteousness. Yet when faced with escalating violence and, ultimately, his own downfall, he must choose between sincere commitment to the isolated village that adopted him and horror at a society gone mad.
A Mass for Arras addresses themes of freedom and responsibility, individualism and conformity, and memory and loss. It is a moving account of a young man's coming-of-age in a time of disease and death, a profound political allegory of life in an emergent totalitarian state, a chilling indictment of government-sponsored repression and societal complicity, and a cautionary tale about the tendency of history to repeat itself, whether in fifteenth-century France, postwar Poland, or somewhere still closer to our own time and place.
"[Szczypiorski's] resonant story is a timely meditation on crimes committed in the name of religion and on the misplaced faith the ruled place in their rulers. The translation preserves the pungent medieval atmosphere, evoking a mindset that, the author implies, is very much alive today."Publishers Weekly
"A thought-provoking meditation on the human tendency to find meaning in suffering by blaming others and to pervert ideals to base means. . . Simply, elegantly, and yet with great power, Szczypiorski lays out the dangers of a worldview clearly reminiscent of Eastern Europe before the fall of communism."
Library Journal
ANDRZEJ SZCZYPIORSKI was born in 1924 in Warsaw, where he still resides. He fought in the Resistance Movement during the German Occupation of Poland, took part in the Warsaw uprising of 1944, and survived time in a concentration camp. He was introduced to the English-speaking world with the publication of The Beautiful Mrs. Seidenman, which was followed by A Mass for Arras, Self-Portrait with Woman, and The Shadow Catcher.
Publishing House: Grove Press, New York 1994
SoftCover book measuring 5.5" x 8.25"
188 pages
English Language Version
All books are shipped through the U.S. Postal Office using Media Mail service. Typically delivery times are between 1 and 2 weeks. Please be advised, certain destinations in the U.S. may take longer.