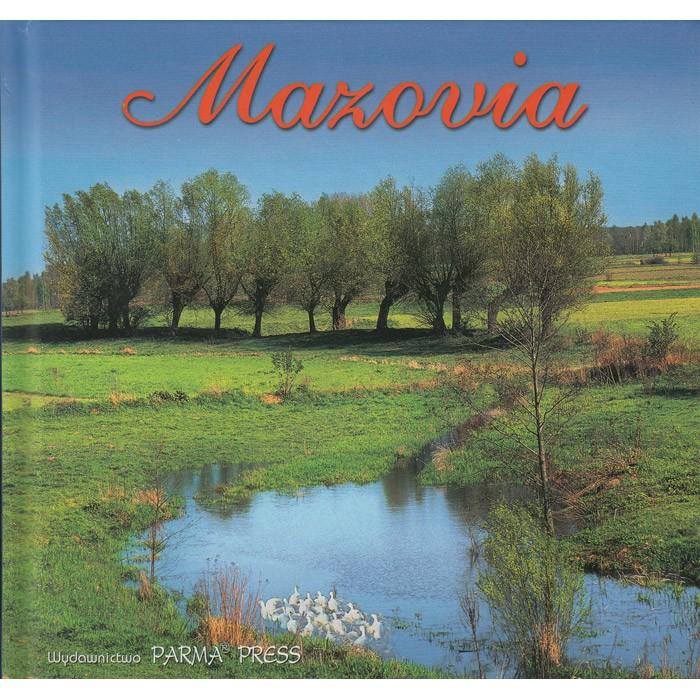 Mazovia (Mazowsze) - Christian Parma
Mazovia
Photography:
Christian Parma
Text: Lechosław Herz
Translation: James Richards
Mazowsze… In almost the very center of the European continent, and of Poland, there stretches out a picturesque land of cornfields, old forests and riverside meadows—a land of plains crossed by meandering rivers. And set in this landscape are villages, towns are and small, roadside crosses and shrines, places of worship of wood and stone, manor houses, palaces and castle walls dating back to the time of the Dukes of Mazovia. And at the center of it all a city with a long history and fine monuments, Warsaw—capital of both its region and the whole Polish state.
Chapters:
1. Landscapes
2. The Mazowsze Countryside
3. On the Trail of the Nobility
4. Towns and Villages
5. The Capital City
CHRISTIAN PARMA is a photographer, publisher. A photographer for some 60 lavishly-illustrated travel books.
LECHOSŁAW HERZ is a sightseer; tourist; mountaineer and traveler; publicist; author of several hundred articles and essays on countryside-related issues. He has had several tens of tourist and sightseeing guides published. He is a member of the Scientific Council of Kampinos National Park, as well as being a prime mover behind the Nadbużańskiego (Bug Valley) Landscape Park and the Józef Chełmoński LP. Reaching out still more widely, he has been responsible for the mapping out of more than 2000 kilometers of marked tourist.
Publishing House: Parma® Press, Marki 2005
Hardcover book measuring 6.7" x 6.3" x 0.4"
96 pages, 138 color photographs
English Language Version
All books are shipped through the U.S. Postal Office using Media Mail service. Typically delivery times are between 1 and 2 weeks. Please be advised, certain destinations in the U.S. may take longer.