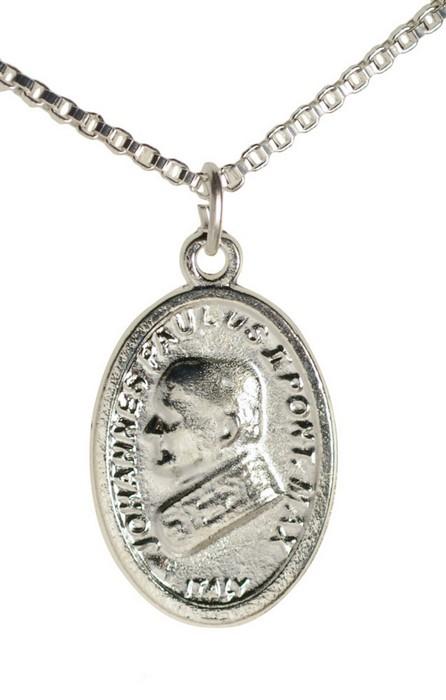 Necklace - Madonna & Pope John Paul II
Double-sided metal medallion of the late Pope John Paul II on one side and the Black Madonna of Częstochowa on the other side. On the Pope's side of the medallion is written his Italian name "Johannes Paulus II Pont. Max" on the outer rim. On the side of "Our Lady" is also Italian text "Regina Poloniae".
Pendant comes with silver colored box chain of 18"
Pendant measures approx. 0.9" Tall