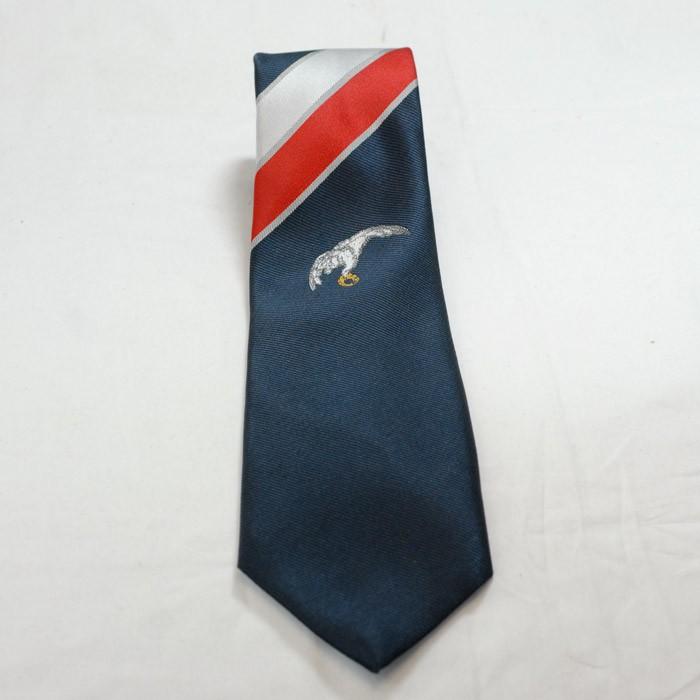 Men's Tie - Polish Air Force Aviator Badge (Gapa)
Show your Polish pride around the office, at the company Christmas party, or just on a fancy night out. This navy blue colored neck tie features the Polish Air Force aviator badge, called gapa, along with the Polish Flag.
Made of silk and polyester.
Imported from Poland
The present Polish Air Force (Siły Powietrzne Rzeczypospolitej Polskiej ) aviator badge or gapa has been in use since the 1920s. The gapa represents an eagle in flight with a laurel circle carried in its beak.