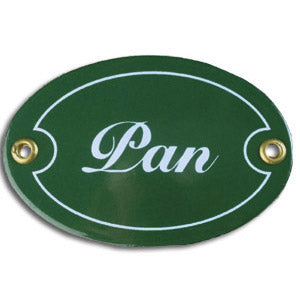 Metal Sign - Pan/Pani (Mr/Mrs) Green, Set of 2
These beautifully hand painted cast metal enamel sign is made in Poland by a company that makes them for the Government. Each sign is richly enameled and follows a distinctive style that captures old time tradition for modern day use. Fired in a 350C degree oven for color, richness, and durability of the sign. Equipped with brass screw hole protector to prevent rust.
Screws not included.
We offer here two oval signs: one "Pan" (Mr) and one "Pani" (Mrs) in deep green in 4" L x 2.75" H size.