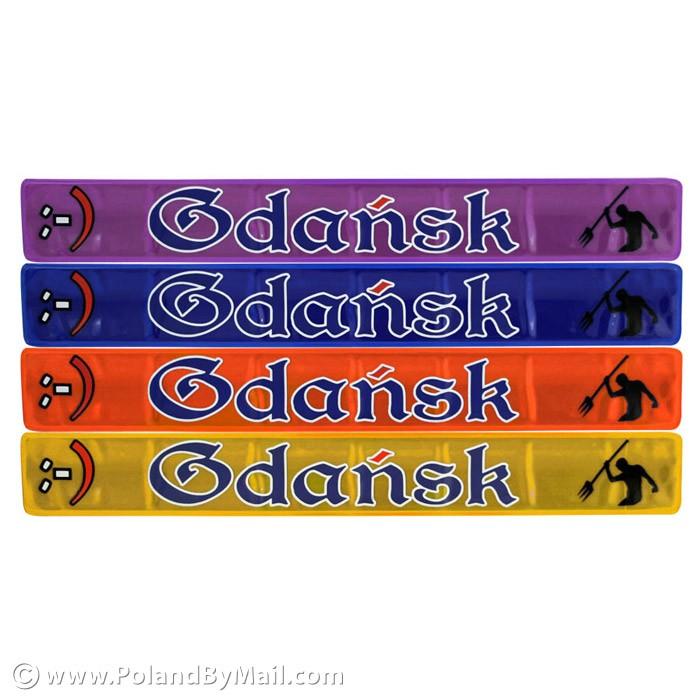 Metallic Slap Bracelet - GDANSK
Metallic slap bracelet honoring the Polish city of Gdańsk. On one side of the "GDAŃSK" lettering is Neptune's Fountain, while on the other side is a happy face. One size fits all. This bracelet comes in a variety of band colors; please allow us to make the selection for you.
Bracelet measures: 9.8" L x 1.25" W
One bracelet per package.