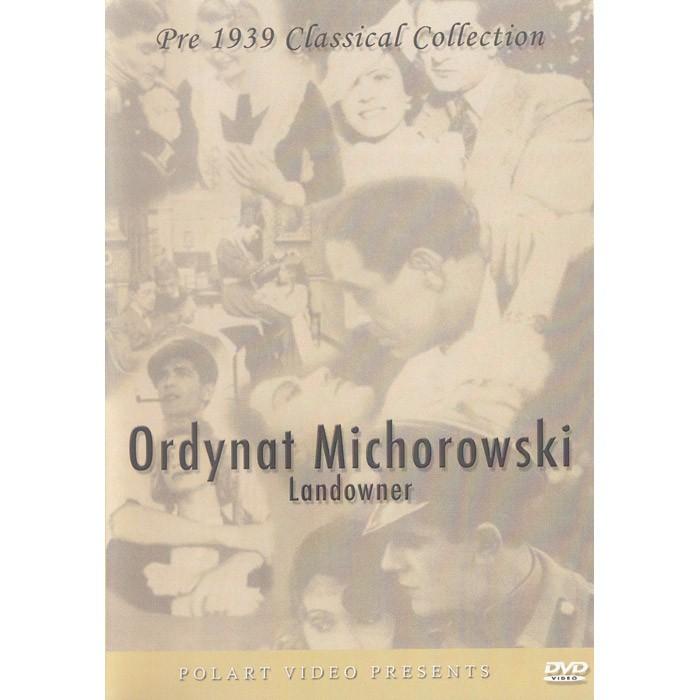 Ordynat Michorowski - Landowner DVD
Ordynat Michorowski - Landowner
Director: Henryk Szaro
Three years after the death of his wife, Waldemar still cannot forget her. Lucia is a woman in love with Waldemar, and Bohdan Michorowski is in love with Lucia... but so is Count Brochwicz! The two men come head to head during a New Year's Eve party, and Waldemar has to step in to avert disaster.
Minely trzy lata od smierci ukochanej Waldemara, Stefci. Ordynat nie moze o niej zapomniec. Kocha sie w nim, bez wzajemnosci, Lucia. W niej zas zakochany jest Bohdan Michorowski. O reke Luci stara sie rowniez hrabia Brochwicz. Na balu sylwestrowym dochodzi do scysji pomiedzy Brochwiczem i Bohdanem Michorowskim. Bohdan wyzywa go na pojedynek, ale Waldemar, jako glowa rodziny, korzysta z prawa pierwszenstwa i staje na placu boju zamiast Bohdana. Zwycieza. Lucia i Bohdan postanawiaja sie pobrac, a ordynat mianuje go swoim nastepca. Wykorzystujac powodzenie Tredowatej Henryk Szaro sfilmowal dalszy ciag tej powiesci. Ordynat Michorowski zostal zrealizowany w konwencji "dramatu z wyzszych sfer", z elementami sensacji. Prezentuje on przecietny poziom komercyjnych filmow tamtego okresu.
Actors: Kazimierz Junosza-Stepowski, Franciszek Brodniewicz, Mieczyslawa Cwiklinska.
1938, Black & White, 86 mins
Format: NTSC, Region 1 (USA & Canada)
Language: Polish
Subtitles: English
Genre: Pre 1939, Romance