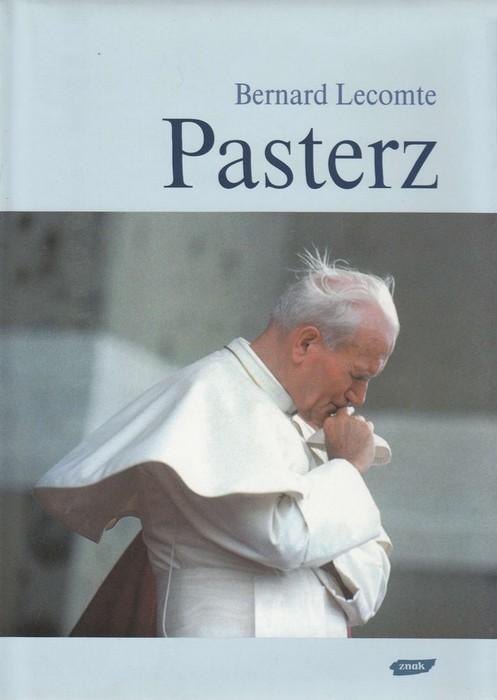 Lecomte - Pasterz (Jan Pawel II)
Pasterz
Jean-Paul II
By Rafal Jaworski
English
"Pasterz" is a biography of John Paul II, comparable to the monumental work of George Weigel, "Witness to Hope". Unusually reliable from the factual side, amazes with the boldness of analyses and conclusions. Polish reader will notice that the part devoted to years spent by Karol Wojtyła in Poland takes as much space in the book as the part concerned with the achievements of the Pope of the year 2000. The Polish edition has been thoroughly reviewed, revised and enlarged with the consent of the author, including amendments to the new French edition, published after the death of John Paul II.
Polski
Pasterz to biografia Jana Pawła II, porównywalna z monumentalnym dziełem George'a Weigla Świadek nadziei. Niezwykle rzetelna od strony faktograficznej, zadziwia śmiałością analiz i wniosków. Polski czytelnik z zadowoleniem zauważy, że część poświęcona latom spędzonym przez Karola Wojtyłę w Polsce zajmuje w książce niemal tyle samo miejsca co część mówiąca o dokonaniach "Papieża roku 2000".
Pasterz to wynik trwającej cztery lata żmudnej pracy badawczej i analizy źródeł, przede wszystkim w Krakowie i Rzymie. Lecomte wnikliwiej niż wielu biografów Papieża zbadał okres do 1978 roku, starając się pokazać, że Jan Paweł II kontynuował w swoim pasterskim dziele to, co zapoczątkował jako biskup Karol Wojtyła.
Bernard Lecomte (ur. 1949), znany francuski dziennikarz – był m.in. szefem działu zagranicznego w "La Croix", następnie przez dziesięć lat reporterem "L'Express", ostatnio redaktorem naczelnym "Figaro Magazin" – jest jednym z najlepszych w swym kraju znawców tematyki Europy Wschodniej. Przez dziesięć lat był przewodniczącym Stowarzyszenia Dziennikarzy "France–Russie". Po upadku muru berlińskiego opublikował m.in.: L'Apres-communisme (1990), Le Bunker (1994), La Verite l'emportera toujours sur le mensonge (polskie wydanie: Prawda zawsze zwycięży. Jak Papież pokonał komunizm, Warszawa 1997, 2005), Le Dictionnaire politique du XXe siecle (2000) oraz dwie powieści, których akcja toczy się częściowo w Europie Wschodniej: Nadia (1994) i Revue de presse (1997).
Publishing House: Znak, Kraków 2006
HardCover book measuring 7" x 9.5" x 1.8"
766 pages
Polish Language Version
All books are shipped through the U.S. Postal Office using Media Mail service. Typically delivery times are between 1 and 2 weeks. Please be advised, certain destinations in the U.S. may take longer