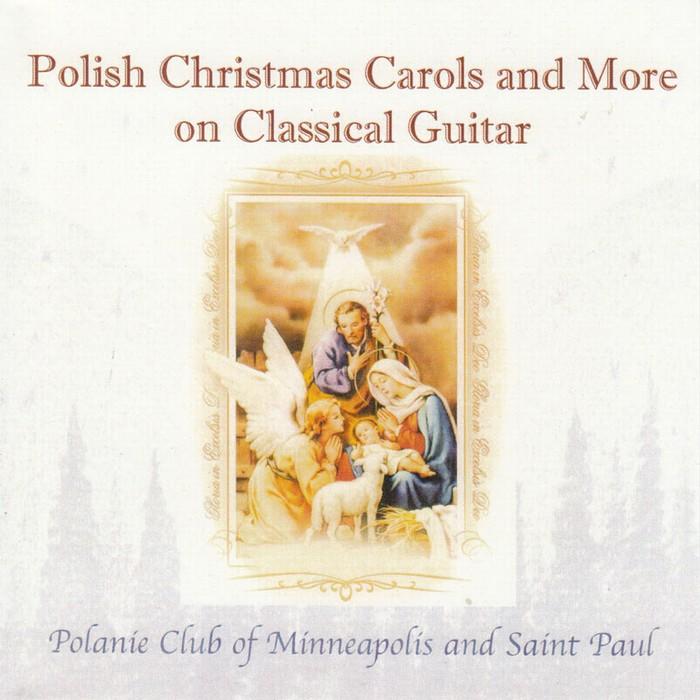 Polish Christmas Carols & More on Classical Guitar - Polanie
PLEASE CLICK ON SONG NAME OR SPEAKER TO LISTEN TO A SAMPLE OF THE SONGPolanie: Polish Christmas Carols and More on Classical Guitar
Traditional Polish Christmas Carols on classical guitar performed by Anatoliy Shapiro and Henryk Swica from Polanie Club of Minneapolis and Saint Paul. (No Singing).

01. Cicha Noc - Silent Night

02. Dzisiaj w Betlejem - In Bethlehem

03. Do Shopy Hej Pasterze - Come Shephards to the Stable

04. Gdy sie Chrystus Rodzi - Christ is Born

05. Lulajze Jezuniu - Lullaby Sweet Jesus

06. Gdy Sliczna Panna - As the Beautiful Virgin

07. Hej w Dzien Narodzenia - On the Christmas Morning

08. Wsrod Nocnej Ciszy - In the Still of the Night

09. Pojdzmy Wszyscy do Stajenki - Hasten Yonder

10. Oj Maluski - Oh, Sweet One, Little One

11. Przybiezeli do Betlejem - Quickly on to Bethlehem

12. We Three Kings

13. What Child is This

14. O Come, O Come Emmanuel

15. The First Noel

16. Joy to the World
Total running time: 38 minutes, 59 seconds.
©2008 Polanie Publishing