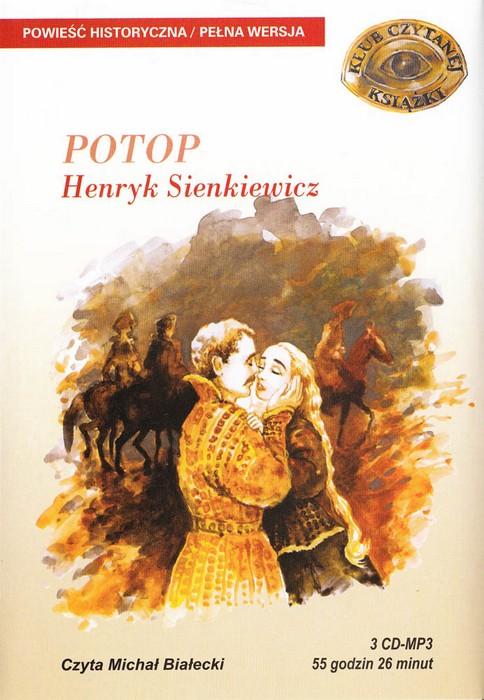 Potop - Henryk Sienkiewicz 3CD MP3
Potop autor Henryk Sienkiewicz
Czas: 55 godzin 26 minut
Wydawnictwo: MTJ
Rok wydania: 2008
Wydanie na 3 CD, MP3
Druga część "Trylogii", wydana w 1886 roku. Akcja dzieje się w okres najazdu szwedzkiego na Polskę (1655-1660). Zaręczony z Oleńką Billewiczówną chorąży orszański Andrzej Kmicic opowiada się początkowo po stronie kolaborującego ze Szwedami potężnego rodu magnackiego Radziwiłłów.
In Polish Only!
The Deluge by Henryk Sienkiewicz
Duration: 55 hours 26 minutes
Publisher: MTJ
Publication year: 2008
On 3 CDs, MP3
The second part of the "Trilogy", released in 1886. The action takes place in the period of the Swedish invasion of Poland (1655-1660). Engaged with Oleńka Billewiczówna, banneret of Orsha, Andrzej Kmita, initially favors the side of the Swedes, powerful magnate family, Radziwił.
MP3 Minimum System Requirements:
CD, DVD player, or computer with MP3 playback capabilities.
A computer is necessary for transfer to a portable MP3 device.