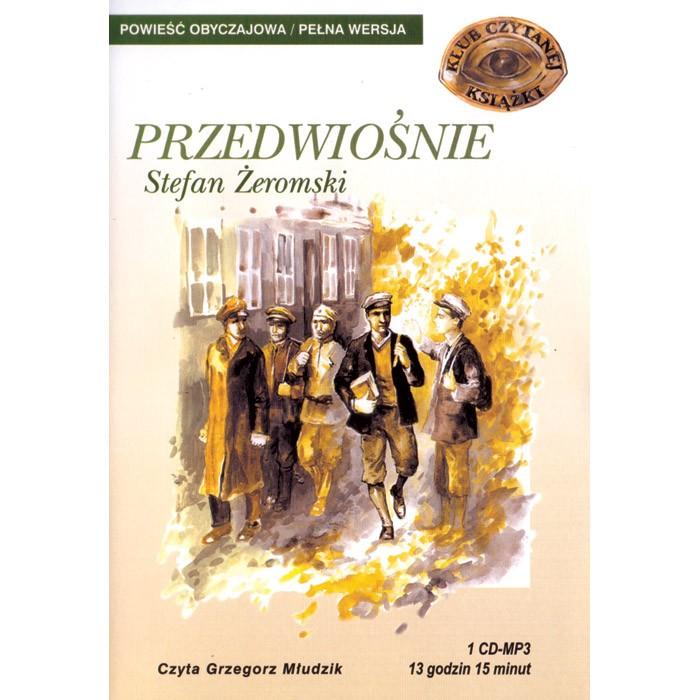 Przedwiosnie - Stefan Zeromski 1CD MP3
Czas: 13 godzin 15 minut
Wydawnictwo: MTJ
Rok wydania: 2006
Wydanie na 1 CD, MP3
In Polish Only!
The Coming Spring by Stefan Żeromski
Duration: 13 hours 15 minutes
Publisher: MTJ
Publication year: 2006
On 1 CD, MP3
A young man faces a series of complicated choices about love, family, and politics in this epic drama based on the acclaimed novel by Stefan Zeromski, one of Poland's most heralded authors. Cezary Baryka (Mateusz Damiecki) is a young man coming of age in Baku in 1914. Baryka wants to study engineering and has fallen in love for the first time, but as he tries to balance his romantic longings and his intellectual pursuits, the Russian Revolution explodes, and soon the girl Baryka loves has become a casualty of the fighting, as well as his mother and several of his friends. Shattered, Baryka follows his father's advice and flees to Poland, where he becomes involved with the Bolsheviks; while fighting with their forces, he saves the live of a close friend, who invites him to live off his family's estate after the war. Baryka takes his friend up on the offer, but when Baryka falls in love, he discovers he has a rival for her affections, which threatens to once again turn his life upside down. A major box-office success in Poland.
MP3 Minimum System Requirements:
CD, DVD player, or computer with MP3 playback capabilities.
A computer is necessary for transfer to a portable MP3 device.