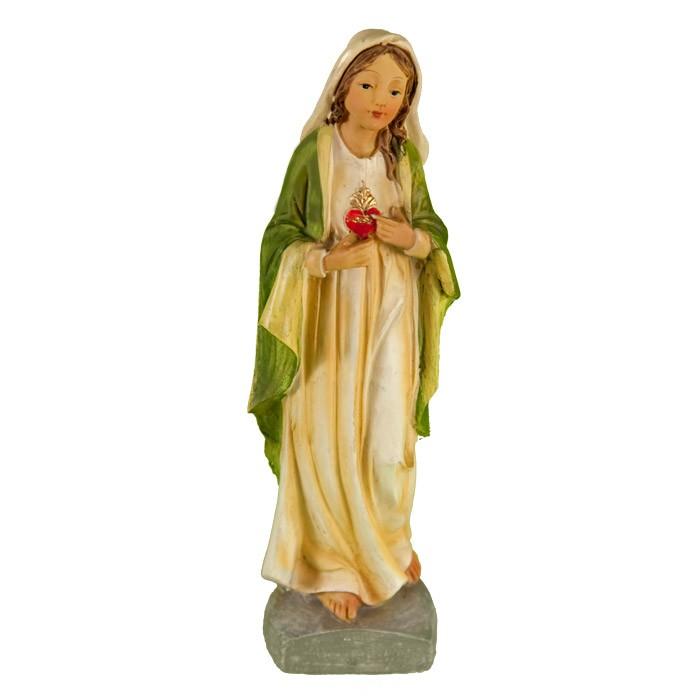 Resin Statue - Virgin Mary: Immaculate Heart, 8 inch
This glorious resin statue of the Immaculate Heart of Mary is beautifully painted with soft tones, evoking a sense of calm and love. Adorned in a long flowing garb with green cape, the Virgin Mary holds hear hands up to her heart. The Immaculate Heart is shown encircled by a crown of gold roses and flames on top representing her great sorrow or pain. Mary is a patroness of purity and conversion to God. Designed with exquisite detail, the Immaculate Heart of Mary statue makes a wonderful inspirational gift for Confirmation, a graduate, newlyweds, or for a mother.
Statue Measures: 2.25" L x 1.9" W x 7.9" H
The Immaculate Heart of Mary, also known as the Sacred Heart of Mary, is an image meant to invoke the inner strength and beauty of the Blessed Mother. She is traditionally depicted with Her heart pierced seven times, representing the seven sorrows or dolors. Roses wrap around Her heart as a symbol of Her enduring love and grace.