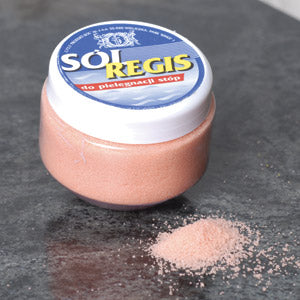 Salt for Feet Bathing REGIS
Bathing Salt from Wieliczka for the relief of aching and tired feet and especially beneficial for unusually sweaty feet.
Directions: mix 3 Tablespoons of salt into empty container with 5 Liters of water. Soak feet for 10-20 minutes.
Przynosi ulge zmeczonym stopom. Polecany szczegolnie do pielegnacji stop dotknietych nadmierna potliwoscia.
Size: approx. 0.25 kg