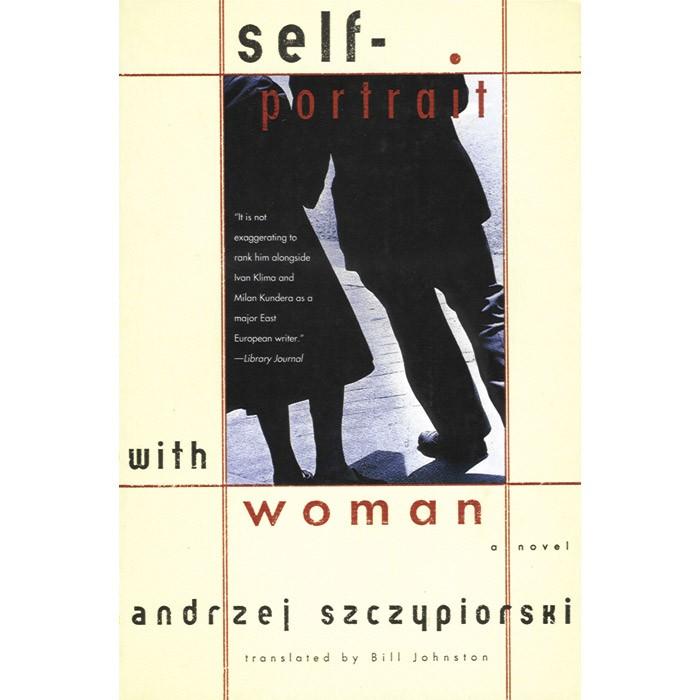 Self-Portrait with Woman - Andrzej Szczypiorski
Self-Portrait with Woman: A Novel
Written by
Andrzej Szczypiorski
Translated from the Polish by
Bill Johnston
Kamil, a Warsaw sociologist, is summoned to Geneva to participate in an oral history project about the collapse of Eastern European communism and resolves to tell his own story through a gallery of portraits of the many women he has loved. These reminiscences emerge against the broader canvas of circumstances and events that have shaped the past sixty years of Poland's turbulent, tragic history. Soon he finds himself inexorably drawn to his interrogator from the "free" world; the chronicler of his life, the keeper of his secrets, and his heart's last hope for redemptive love. Self-Portrait with Woman is at once a haunting and lyrical portrait of a man, of a country, and of the twilight years of an era.
"In Polish novelist Andrzej Szczypiorski's radiant new work, the affairs of the heart and the world are not so very different. . . He exhorts those of us who know politics too well to set aside nightmare and dream, and find no other world than the one we can kiss in a lover's hand."
The Boston Globe
"Szczypiorski turns one individual's history into a powerful portrait of recent--and timeless--human dilemmas."
Publishers Weekly
ANDRZEJ SZCZYPIORSKI was born in 1924 in Warsaw, where he still resides. He fought in the Resistance Movement during the German Occupation of Poland, took part in the Warsaw uprising of 1944, and survived time in a concentration camp. He was introduced to the English-speaking world with the publication of The Beautiful Mrs. Seidenman, which was followed by A Mass for Arras, Self-Portrait with Woman, and The Shadow Catcher.
BILL JOHNSTON is an Assistant Professor of Comparative Literature and Second Language Studies at Indiana University in Bloomington. In 1999 he received a National Endowment for the Arts Poetry Fellowship for Translation. His translation of Magdalena Tulli's Dreams and Stones won the 2005 Award for Best Translation into English from the American Association of Teachers of Slavic and East European Languages. Johnston is among the most outstanding translators of Polish literature into English and in 2008 he received the first Found in Translation Award for Tadeusz Rozewicz's New Poems.
Publishing House: Grove Press, New York 1997
SoftCover book measuring 5.5" x 8.25"
252 pages
English Language Version
All books are shipped through the U.S. Postal Office using Media Mail service. Typically delivery times are between 1 and 2 weeks. Please be advised, certain destinations in the U.S. may take longer.