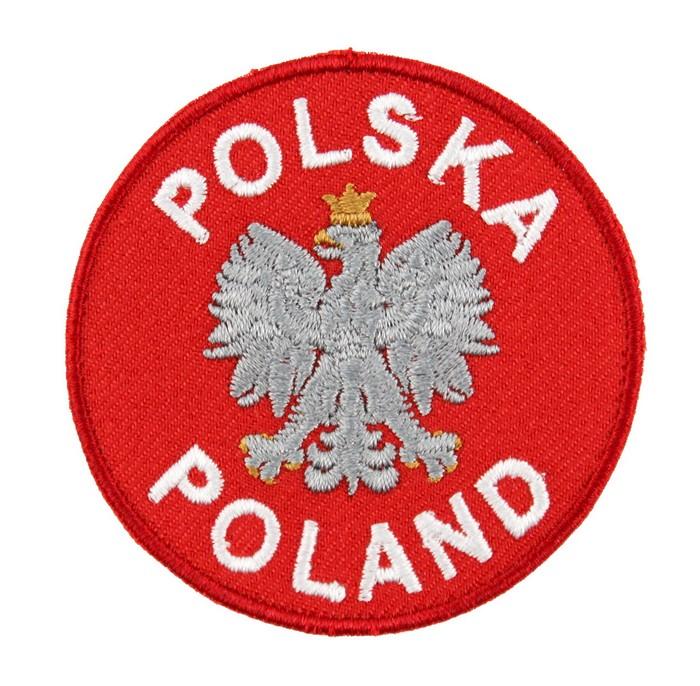 Sew-On Patch - POLSKA - POLAND Circle with White Eagle
Personalize your garments, sports apparel, and bags with Polish patriotism by applying this sew-on embroidered patch to your articles. Created with great attention to detail, the red circle patch has high quality embroidery featuring the Polish White Eagle along with the words "POLSKAI>" and "POLANDI>". You can even frame it for a wall to proudly display. Patches are great unity for clubs or organizations, or to even make your current sewing project into a special gift.
Patch measures: 2.38" D
Patches can be sewed onto fabric or garments with a single or double stitch by sewing along the border of the patch.