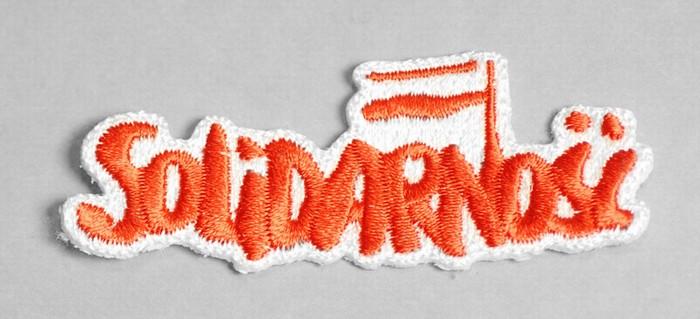 Sew-On Patch - Solidarnosc
Personalize your garments, sports apparel, and bags with Polish patriotism by applying this sew-on embroidered patch to your articles. Created with great attention to detail, this halftone red and white patriotic patch has high quality embroidery in the shape of the of the "Solidarność" lettering. You can even frame it for a wall to proudly display. Patches are great unity for clubs or organizations, or to even make your current sewing project into a special gift.
Patch measures: 2.75" L x 1.1" H
Patches can be sewed onto fabric or garments with a single or double stitch by sewing along the border of the patch.
An advocate of nonviolence and supported by Pope John Paul II, the Independent Self-Governing Trade Union "Solidarity", (Niezależny Samorządny Związek Zawodowy "Solidarność"), a Polish trade union federation, was founded in 1980 at the Gdańsk Shipyard. As the first non-communist trade union in a communist country, during the 1980s, Solidarność formed a large anti-communist social movement that was almost destroyed during the period of martial law followed by several years of repression. However through numerous negations between the union and government the 1989 elections were semi-free and Lech Wałęsa became the first President elected by direct popular vote. This t-shirt is of the Solidarność banner.