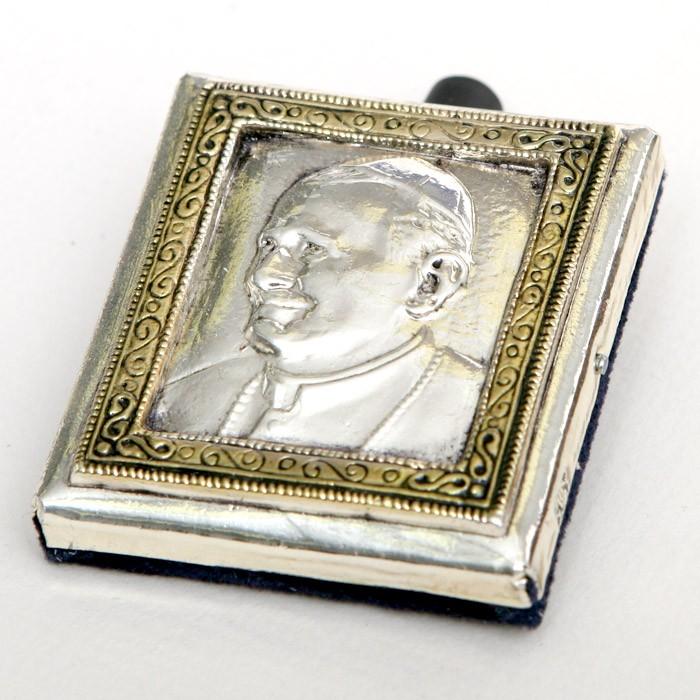 Silver & Gold Plated Image - Pope John Paul II
A silver and gold plated copper image of Pope John Paul II with a felt backing. Handcrafted by Polish metal smith artist, this artistic religious fine art piece is handcrafted using traditional techniques and natural materials to emphasize the beauty of past design traditions. The back of the religious icon comes affixed with a hanger for easy wall mounting.
Image measures approx: 2.0" W x 2.25" H x 0.45" D
The only Polish Pope, Pope John Paul II, born Karol Józef Wojtyła (May 18, 1920 Wadowice, Poland - April 2, 2005 Vatican City), reigned as Pope of the Catholic Church for more than 26 years, the second longest. A number of his clergy and people throughout the world now commemoratively refer to him as "John Paul the Great."

"Do not abandon yourselves to despair. We are the Easter people and hallelujah is our song."
—Pope John Paul II