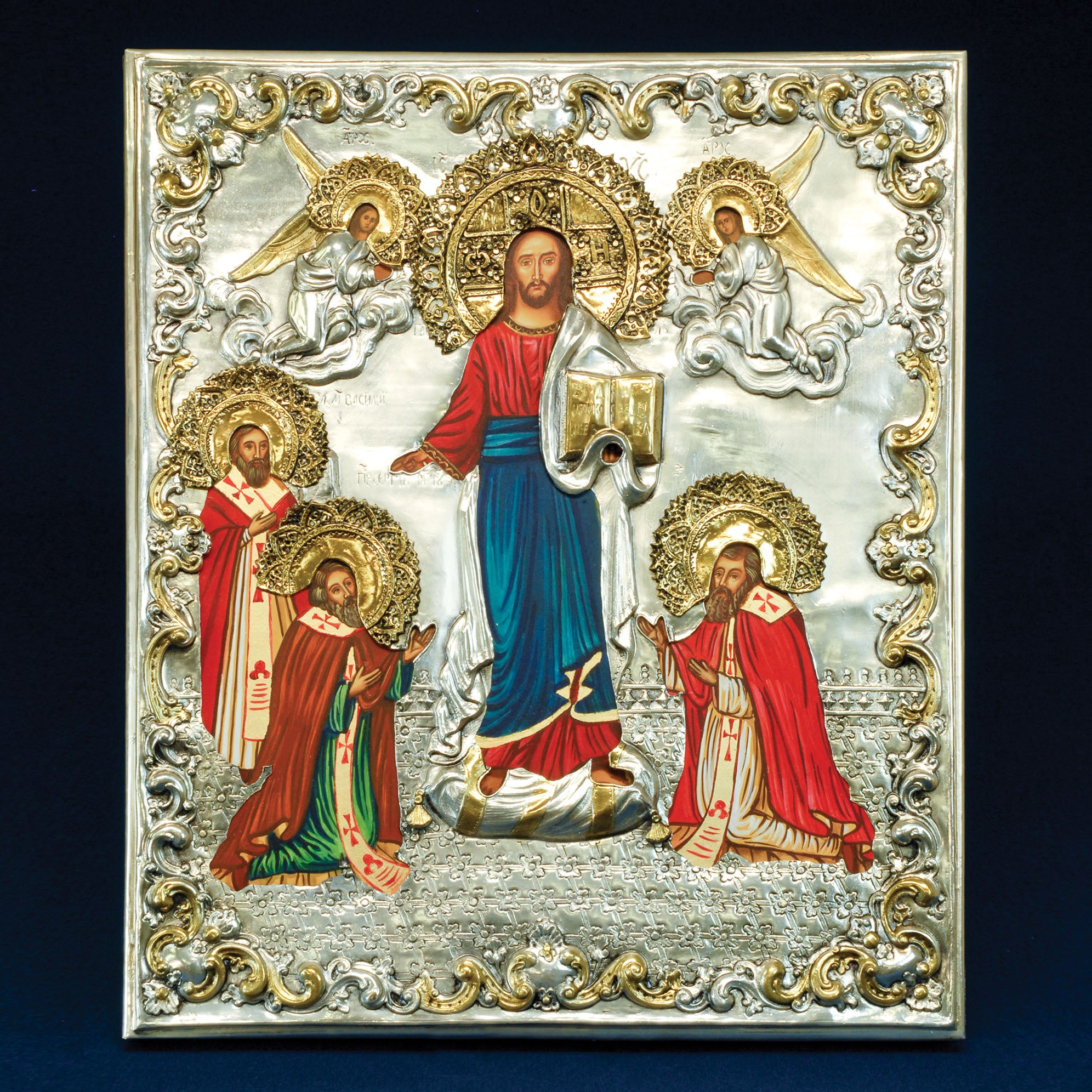 Silver Plated Icon - Christ Receiving Three Great Bishops #2
Jesus Christ Receiving Three Great Bishops:
St. Basil the Great, St. Gregory the Theologian, and St. John Chrysostom Silver Plated Icon #2
Handcrafted by Polish metal smith artist, this valuable icon can be yours with this very attractive silver plated frame and 24kt gold gilded finished details and velour back. The main material of the artwork is copper fused with silver. This artistic religious fine art piece is handcrafted using traditional techniques and natural materials to emphasize the beauty of past design traditions. The figures are entirely hand-painted. The back of the religious icon comes affixed with a sawtooth hanger for easy wall mounting.
Silver Plated Icon Measures: 17.6" W x 20.7" H x 2.0" D
XIX century. The holiday in honour of great venerables was set up in Constantinople in 1084. The legend says that these bishops were arguing which of them is greater and better. Then the Metropolitan named John has a vision - these three bishops should be regarded as equal and a holiday for all of them should be set up. These saints are called "Worldy Angels", "Heavenly People", "Columns of Truch and Faith" and "The Wisest Doctors of Soul Weaknessess" during the church services on January 30th for the Feast of the Three Holy Hierarchs.