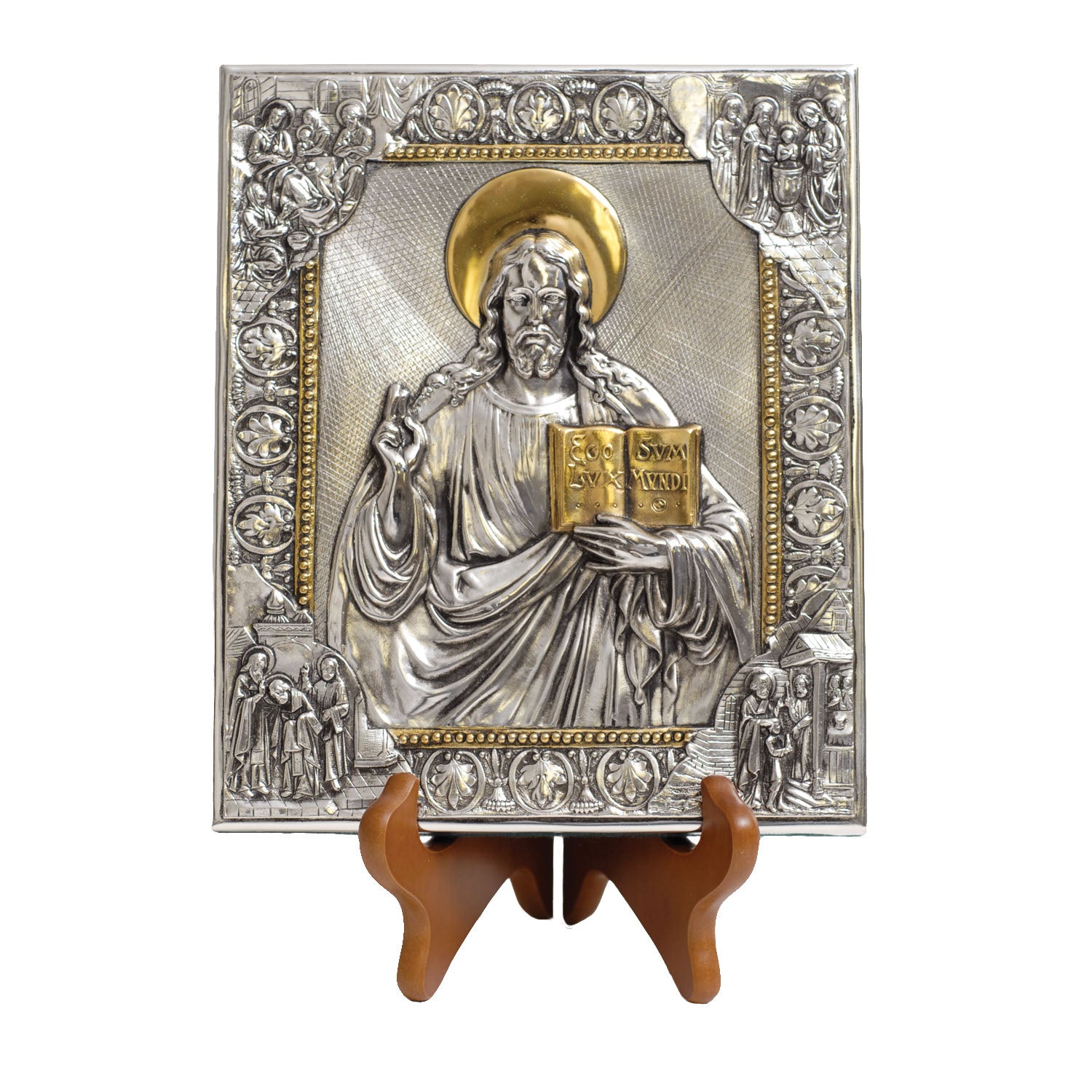 Silver Plated Icon - The Sacred Heart of Jesus, 7x8 inches
The Sacred Heart of Jesus Silver Plated Icon
This powerful image of Christ is evocative of the earliest images of Christ the Pantocrator or Almighty, His right hand raised in blessing, carrying a book of scriptures with His words. Simultaneously, it combines the best of traditionally Western art, typical of later centuries, right into our own. It is done in bas relief rather than in a flat pictorial style, which renders the image much more realistic and life-like, though highly mystical, yet properly decorative at the same time. Handmade in Poland. The back of the religious icon comes affixed with a triangle hanger for easy wall mounting.
Silver Plated Icon measures approx: 7.0" W x 8.5" H x 1.0" D