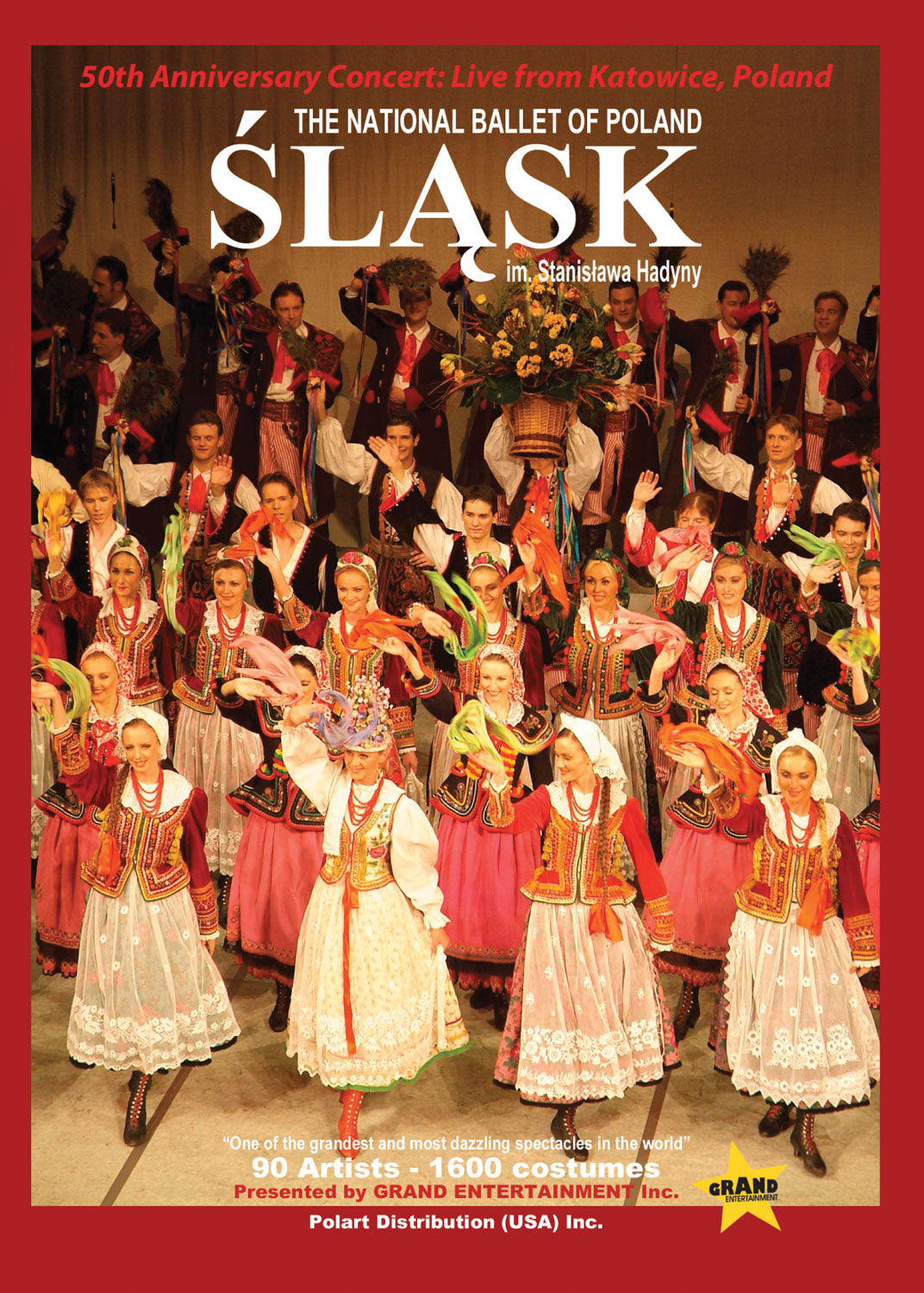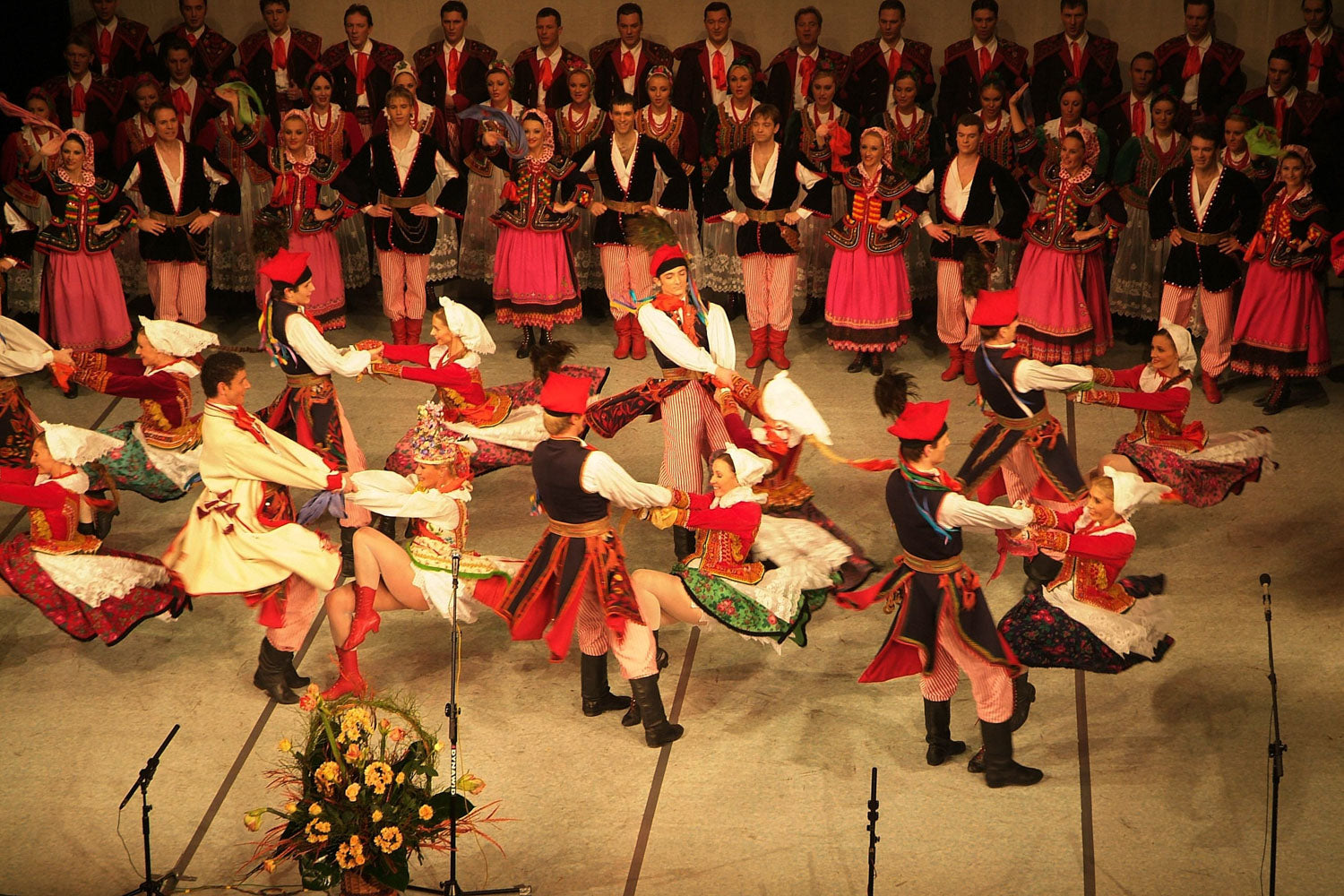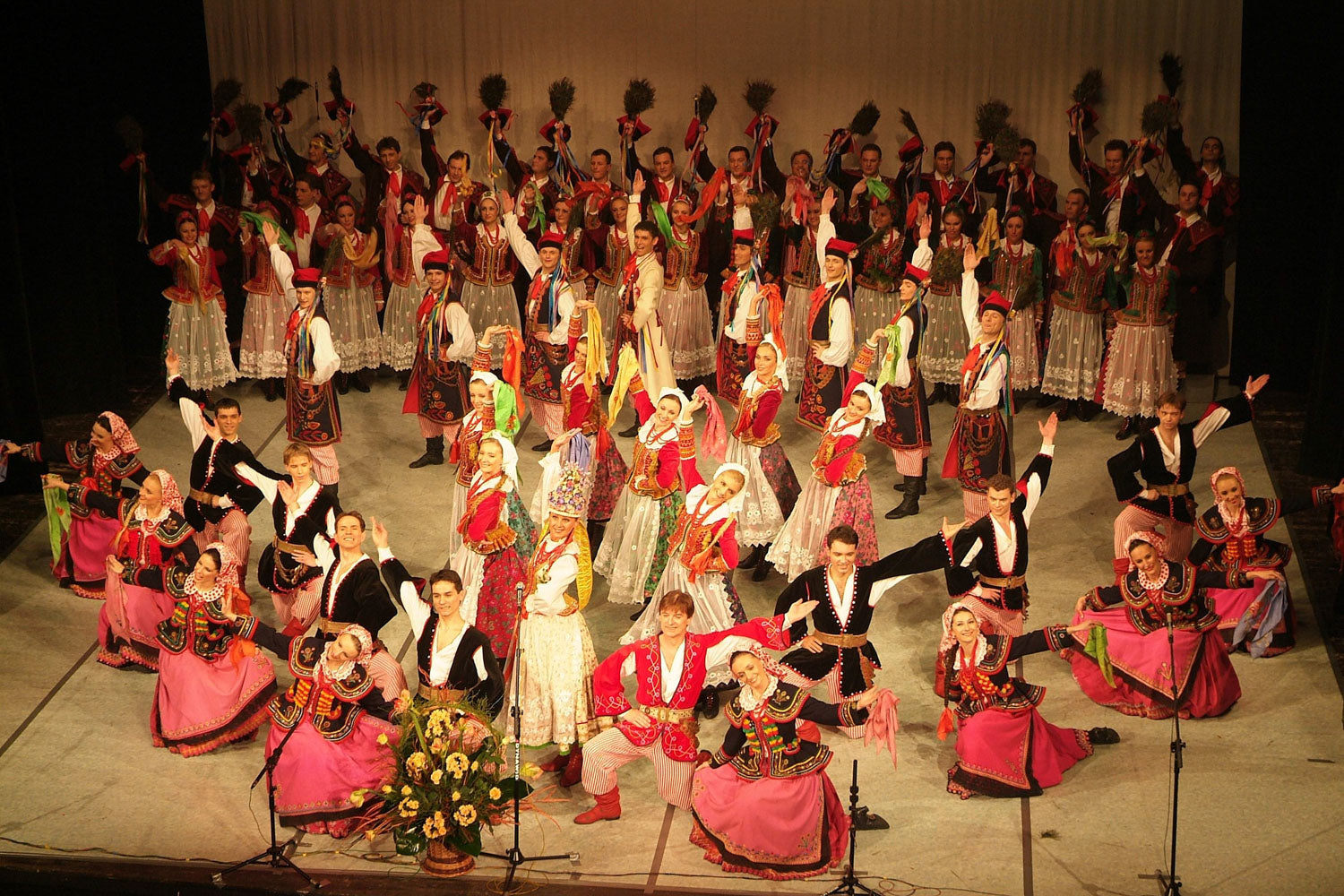 Slask: The National Ballet of Poland - Gala Concert DVD
Śląsk: The National Ballet of Poland
50th Anniversary Concert: Live from Katowice, Poland 2004
ŚLĄSK has been acclaimed as: "One of the grandest and most dazzling spectacles in the world."
The "Śląsk" Song and Dance Ensemble was founded in 1953 by Prof. Stanisław Hadyna, who also became its art director. Śląsk Ensemble has performed more than 6000 shows for over 20 million people worldwide.
ŚLĄSK is an ensemble of 90 singers, dancers and & musicians who enchant audiences in 1600 vibrant costumes which represent different regions of Poland.
With one of the world's most beautiful choreographic, vocal and musical performances, ŚLĄSK is a colorful and impetuous kaleidoscope of Polish national and folk culture. This Gala Concert includes dances and songs from 15 regions of Poland, as well as, the national Polish dances including Polonaise, Mazurka, Kujawiak, Oberek and Krakowiak.
Thanks to its distinguished artistic rank, ŚLĄSK has won worldwide recognition and has been granted numerous prizes, awards and diplomas.
Performances

Trojak
Taniec Chustkowy
Starzyk
Szot Madziar
Ida Gorole
Ondraszek
Pilki
Tance Podhalanskie
Tance pasterzy jurgowskich
Suita rzeszowska
Harnas i zbojnicy
Piekla baba chleb
Kujawiak - Oberek
Polka Wrobelek
Krakowiak and Final
Presented by Grand Entertainment Inc, 2007
Run Time: 53 minutes, Color
Format: NTSC, Region 1 (USA & Canada)
Language: English
Genre: Documentary, Music