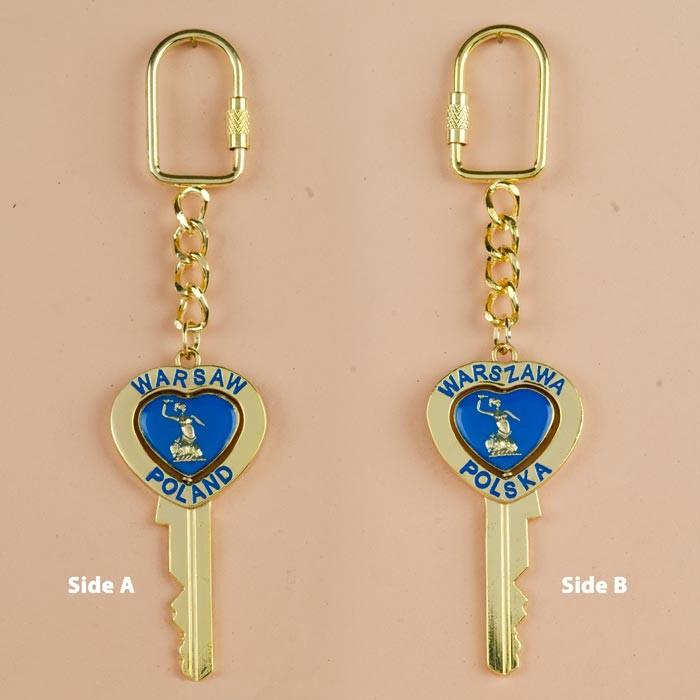 Spinner Keychain - Key Shape, Warsaw
Metal key-shaped keychain with a spinning centerpiece honoring the Polish city of Warszawa. Displayed on both sides of the keychain is a color image of the city's coat-of-arms symbol of the Warsaw Mermaid. Above and below the center disc is the city name: on one side is "WARSAW" & "POLAND", while the other side has "
WARSZAWA
" & "
POLSKA
". The keychain with a spin-lock ring is in a polished gold colored finish.
Keychain measures: 1.38" D x 5.9" H