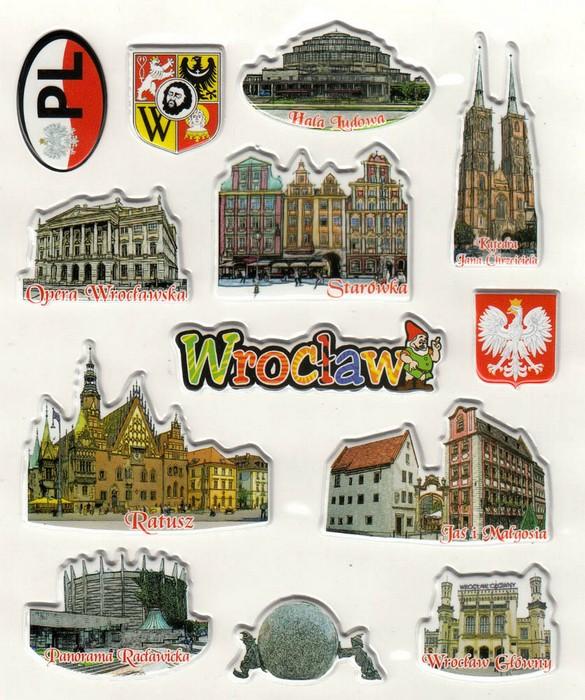 Sticker - Wroclaw City, Set of 13
Set of thirteen thick stickers featuring the WROCŁAW city's coat-of arms, buildings and monuments. Among them are Hala Ludowa, Opera Wrocławska, Starówka, Katedra Jana Chrzeciciela, Ratusz, Jaś i Małgosia, Panorama Racławicka, and Wrocław Glówny. Great for school projects, cars and scrapbooks. The stickers have an easy peel-and-stick back.
Sticker sheet measures: 5.65" x 6.7"