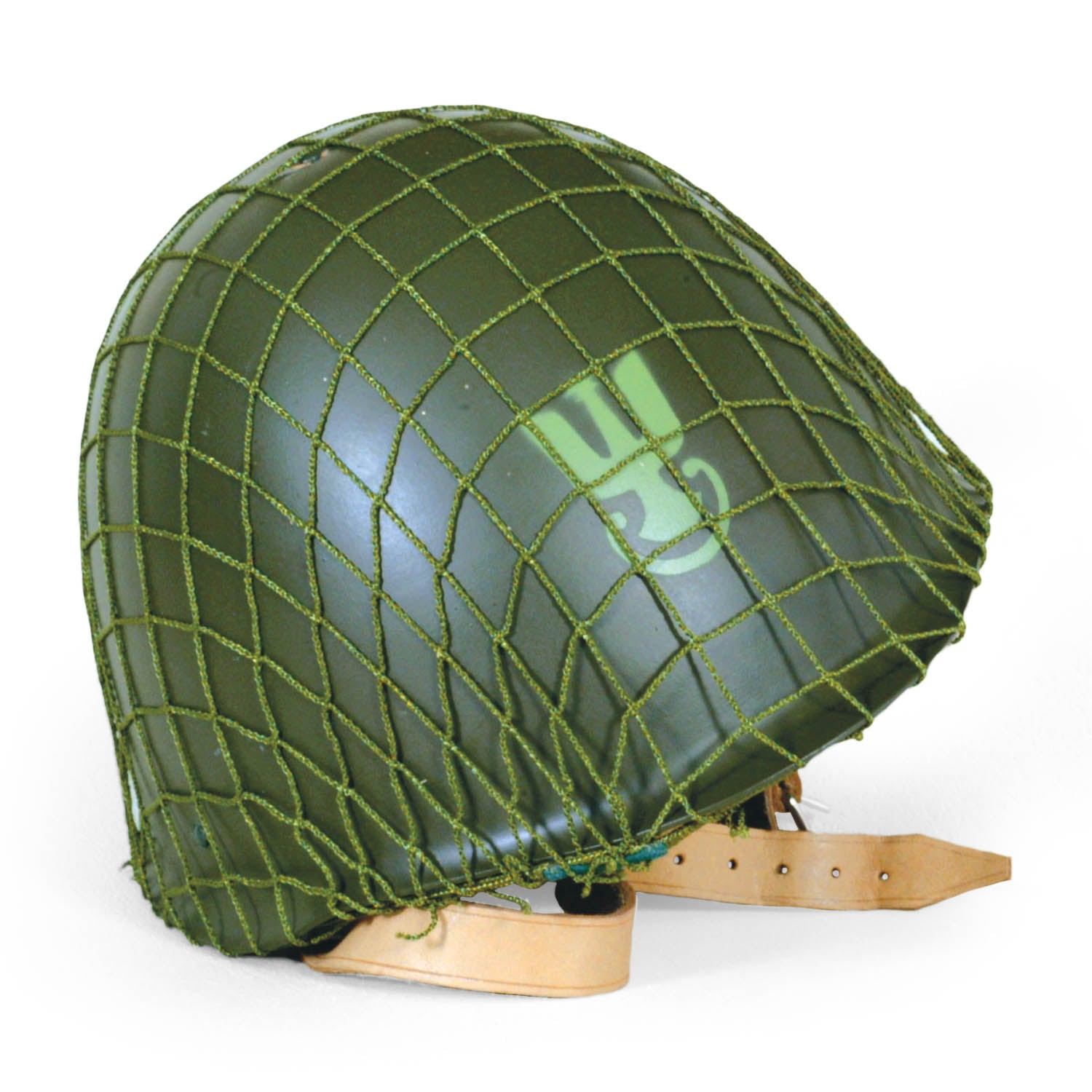 Warsaw Pact Polish Navy or Army Helmet model WZ67
Polish Army, Warsaw Pact steel helmet, model WZ67, used by infantry soldiers until Poland joined NATO. Built in the 50's and '60s and come equipped with leather adjustable head support. The helmets have a screw at the top of the helmet and rivets on either side fastening the bale to the inside of the helmet. Army helmets are painted in shades of green and may have the eagle emblem on the front. The inside adjustable head support is leather in the center with an outer circle of nylon. The helmets come with a mesh net and are in new condition. Scratches are possible but rare. Navy helmets do not have eagle emblem.
Helmets are one-size-fits-all.