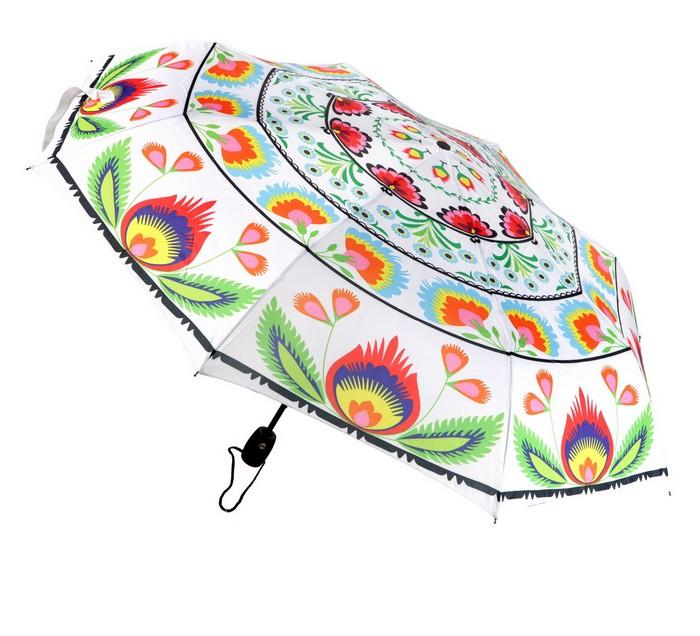 Lowicz White Folding Umbrella - Wycinanki
White Folding umbrella with a colorful imprint of a Lowicz cut-out folk design (Wycinanki). Features a specially reinforced, telescopic frame that automatically opens.
Features include:
Steel reinforced frame
Steel fins finished with fiberglass
Polyester coating


Dimensionswhen open: 41" in diameter, 23" tall
Dimensions when closed: 12"