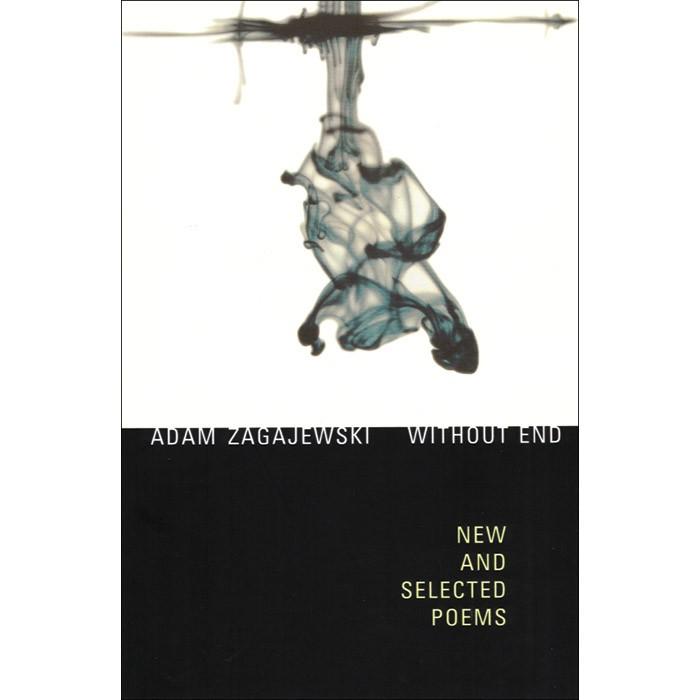 Without End: New & Selected Poems - Adam Zagajewski
Without End: New and Selected Poems
Written by
Adam Zagajewski
Translated from the Polish by Clare Cavanagh and Renata Gorczynski, Benjamin Ivry,
and C. K. Williams
Without End draws from each of Adam Zagajewski's English-language collections, both in and out of print--Tremor, Canvas, and Mysticism for Beginners--and features new work that is among his most refreshing and rewarding. These poems, lucidly translated, share the vocation that allows us, in Zagajewski's words, "to experience astonishment and to stop still in that astonishment for a long moment or two."
"His poems celebrate those rate moments when we catch a glimpse of a world from which all labels have been unpeeled."
CHARLES SIMIC, The New York Review of Books
"These poems enter and possess you quietly. It is the quiet of a train halted on its lines. The engine throbs like a pulse, and there is always music in these verses, or the echo of music. . . His is the quiet voice at the corner of the immense devastations of an obscene century, more intimate than Auden, yet as cosmopolitan as Milosz, Celan, or Brodsky."
DEREK WALCOTT, The New Republic
ADAM ZAGAJEWSKI was born in Lwow, Poland, in 1945. His books of poetry in English include Tremor, Canvas, Mysticism for Beginners and Without End. He is also the author of a memoir, Another Beauty, and the prose collections Two Cities and Solitude and Solidarity. Among his honors and awards are a fellowship from the Berliner Kunstlerprogramm, the Kurt Tucholsky Prize, a Prix de la Liberte, a Guggenheim Fellowship, and the Neustadt Literary Prize. He is a professor of literature at the University of Chicago. He lives in Krakow and Chicago.
Publishing House: Farrar, Straus and Giroux, New York 2003
SoftCover book measuring 5.5" x 8.3"
304 pages, index
English Language Version
All books are shipped through the U.S. Postal Office using Media Mail service. Typically delivery times are between 1 and 2 weeks. Please be advised, certain destinations in the U.S. may take longer.